Meritto (formerly NoPaperForms) is delighted to present this insightful blog that aims to demystify the world of Field Force Automation (FFA) and its significance across various industries. Our objective is to provide you with a comprehensive understanding of this cutting-edge technology and how it can revolutionize your organization's field operations. In this blog, we will delve into the core concepts of Field Force Automation, unraveling its functionalities and working mechanisms. Furthermore, we will shed light on the diverse benefits it offers, including streamlined operations, enhanced productivity, and a competitive edge in the market. Whether you belong to the education, healthcare, or logistics industry, embracing FFA can unlock new levels of efficiency and success. Get ready to embark on a journey of discovery as we explore the transformative potential of Field Force Automation together!
What is Field Force Automation?
Field Force Automation is a technology-driven solution that is designed to improve and optimize the tasks, activities, and processes involved in field operations. It is essentially a way of automating various field-related operations and processes, making them more efficient and effective. The main goal of FFA is to increase the productivity of field teams, enhance communication and collaboration, and provide real-time information to field workers.
FFA solutions can be deployed in various industries, including sales and marketing, field services, logistics, and transportation, among others. The key components of FFA typically include mobile devices, such as smartphones or tablets, and software applications that are specifically designed for field operations. The software applications can be used to automate various tasks and processes, such as scheduling appointments, managing work orders, and tracking the progress of tasks in real-time.
FFA solutions can also be integrated with other enterprise systems, such as Customer Relationship Management (CRM) and Enterprise Resource Planning (ERP) systems, to provide a comprehensive view of the entire field operation process. This integration allows for better coordination and communication between field teams and other departments within the organization, resulting in increased efficiency and productivity.
Key Benefits of Field Force Automation
As we are understanding what is Field Force Automation, let us also discuss some of it's key benefits-

Real-time Tracking: Real-time tracking allows companies to track the location and activities of their field staff in real-time. This feature provides visibility into the progress of field activities, allowing companies to respond quickly to changing circumstances.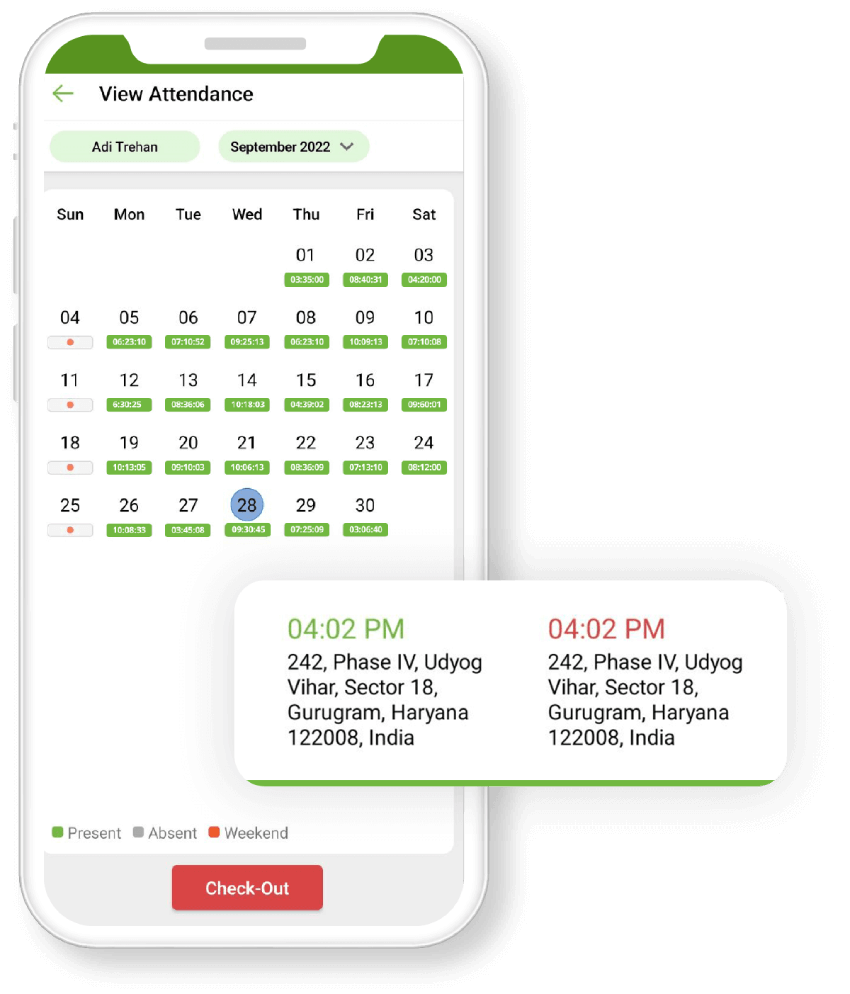 Scheduling and Route Optimisation: Scheduling and route optimization helps companies to efficiently schedule and optimize the routes of their field staff. This reduces travel time and improves the efficiency of field activities, freeing up field staff to focus on high-value tasks.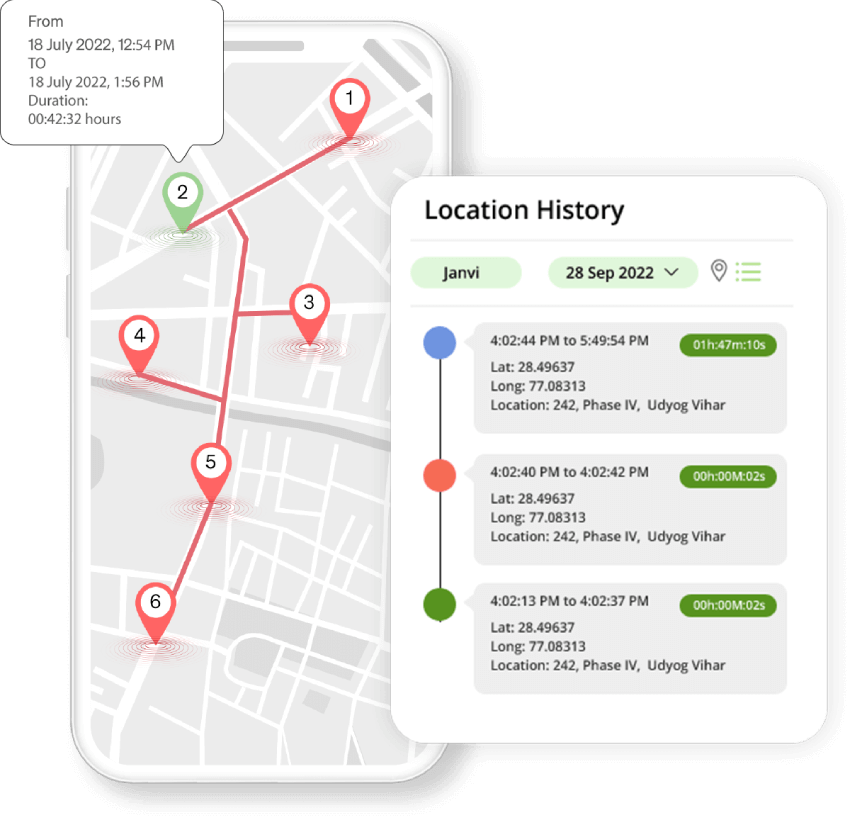 Mobile App: A mobile app provides field staff with access to key information and tools while on-the-go. This includes access to tasks, customer information, and reporting and analytics.
Reporting and Analytics: Reporting and analytics provides real-time insights into field staff performance, allowing companies to make informed decisions. This includes data on field activities, customer interactions, and performance metrics.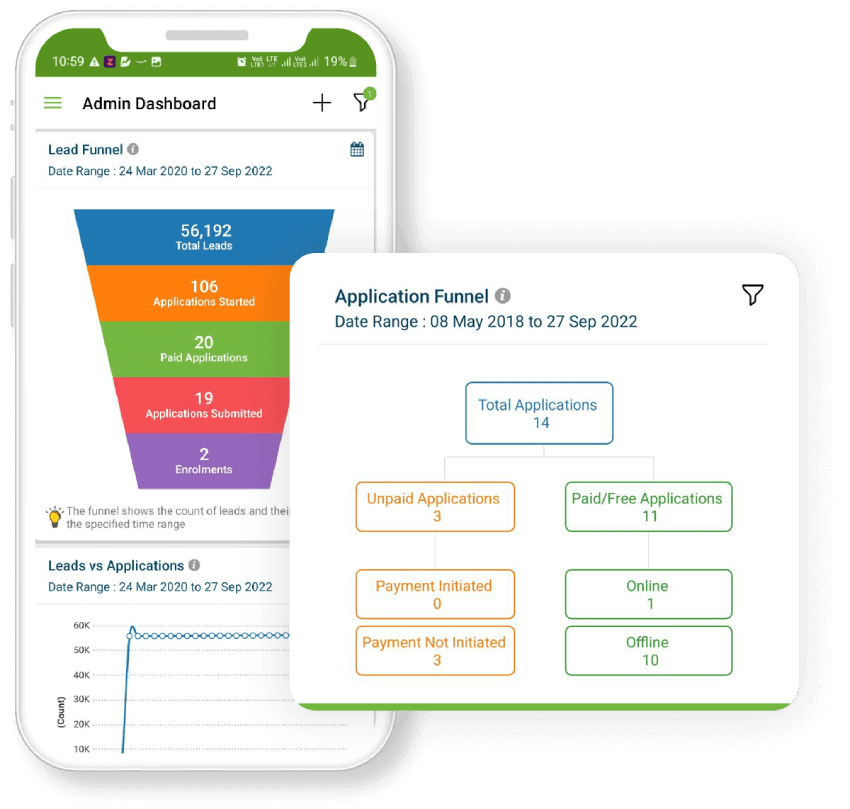 Lead Management: Lead management tracks and manages leads generated by field staff, providing a comprehensive view of the lead pipeline and follow-up actions. This helps companies to effectively prioritize and manage leads, increasing the likelihood of conversion.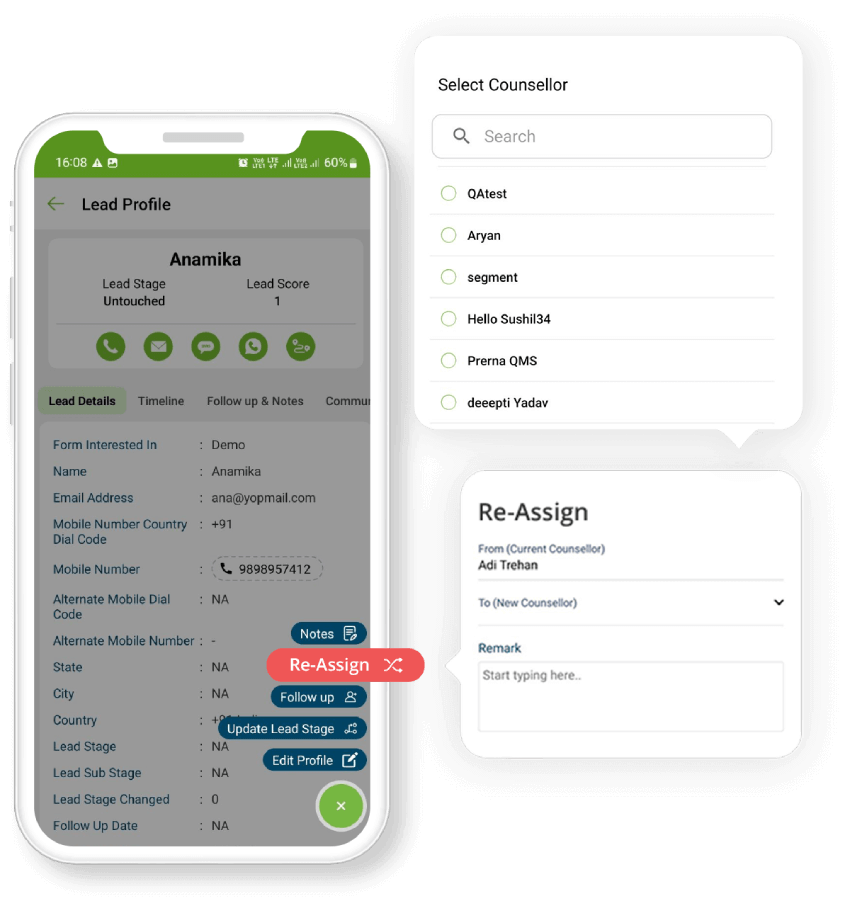 Communication and Collaboration: Communication and collaboration between field staff and headquarters is facilitated by Field Force Automation, allowing companies to respond quickly to changing circumstances. This includes real-time communication, such as messaging and updates, as well as collaboration on tasks and projects.
How Educational Institutes can use FFA for Enhancing the Efficiency?
Educational organisations use Field Force Automation (FFA) to enhance their efficiency by streamlining various processes related to student management, faculty management, and campus operations. With the help of mobile devices and software applications, educational institutes can automate tasks such as attendance tracking, assignment submissions, and grade management, saving valuable time and resources.
FFA can also provide real-time information to teachers and administrators, such as student progress, performance data, and other relevant information. This can help in making informed decisions and improve the quality of education. In addition, FFA can also improve communication between teachers, students, and parents, by providing a centralized platform for communication and information sharing.
Furthermore, FFA can also help in managing the campus operations, such as security, maintenance, and transportation. For instance, the use of mobile devices can help in tracking the movement of students, staff, and visitors, providing a safer and secure environment. FFA can also help in managing the maintenance and upkeep of the campus, by automating work orders, tracking the progress of maintenance tasks, and ensuring that the campus is always in top condition.
In conclusion, educational institutes can use Field Force Automation to enhance their efficiency by automating various processes related to student management, faculty management, and campus operations. It can provide real-time information, improve communication, and manage campus operations more efficiently, resulting in improved educational outcomes.
Meritto's (formerly NoPaperForms) Education CRM comes with a super-easy-to-use mobile application that enable you to stay top of your field force. Schedule a demo today and learn more!