EdTech CRM
One unified platform for learner acquisition, retention, and upsell.
Purpose-built to make your sales and marketing teams more productive.
Sales Execution & Automation
Sales Tracking & Performance
Sales Reporting
Field Force Automation
Lead Capture & Centralization
Marketing Automation
Raw Data Management
Extensive Fee Workflows
EdTech CRM for tech-first, fast-growing learning businesses
Relieve your sales and marketing teams from the daunting task of molding the student enrollment journey to conform to traditional B2B sales procedures, such as contact mapping, quota definitions, or deal management.
Meritto's EdTech CRM brings everything you need to the table, from consolidating leads to automating key tasks, accelerating sales processes, enabling fee payments, and assessing campaign performance – all on a single, purpose-built, and integrated platform.
Move fast with your sales processes
Elevate sales efficiency, identify course sales opportunities, and convert more learners
Key features
Sales Execution & Automation
Sales Tracking & Performance
Sales Process Designer
Sales Reporting
Field Force Automation
Get the word out with your marketing
Attract right learners, hyper-personalize engagements based on insights, and optimize enrollment marketing spends
Key features
Lead Capture & Centralization
Marketing Automation
Workflow Automation
Advanced Campaign Management
Raw Data Management
Make fee payments faster and easier
Run discount and scholarship campaigns, generate payment links, and track sales campaign effectiveness
Key features
Extensive Fee Workflows
Payment Link Generation
Payment Settlement in Multiple Accounts
Reconciliation & Settlement Reports
We empower you to take control and do what matters the most
Here's a sneak peek of how Meritto extensive capabilities can super-charge your teams to run high-velocity enrollments.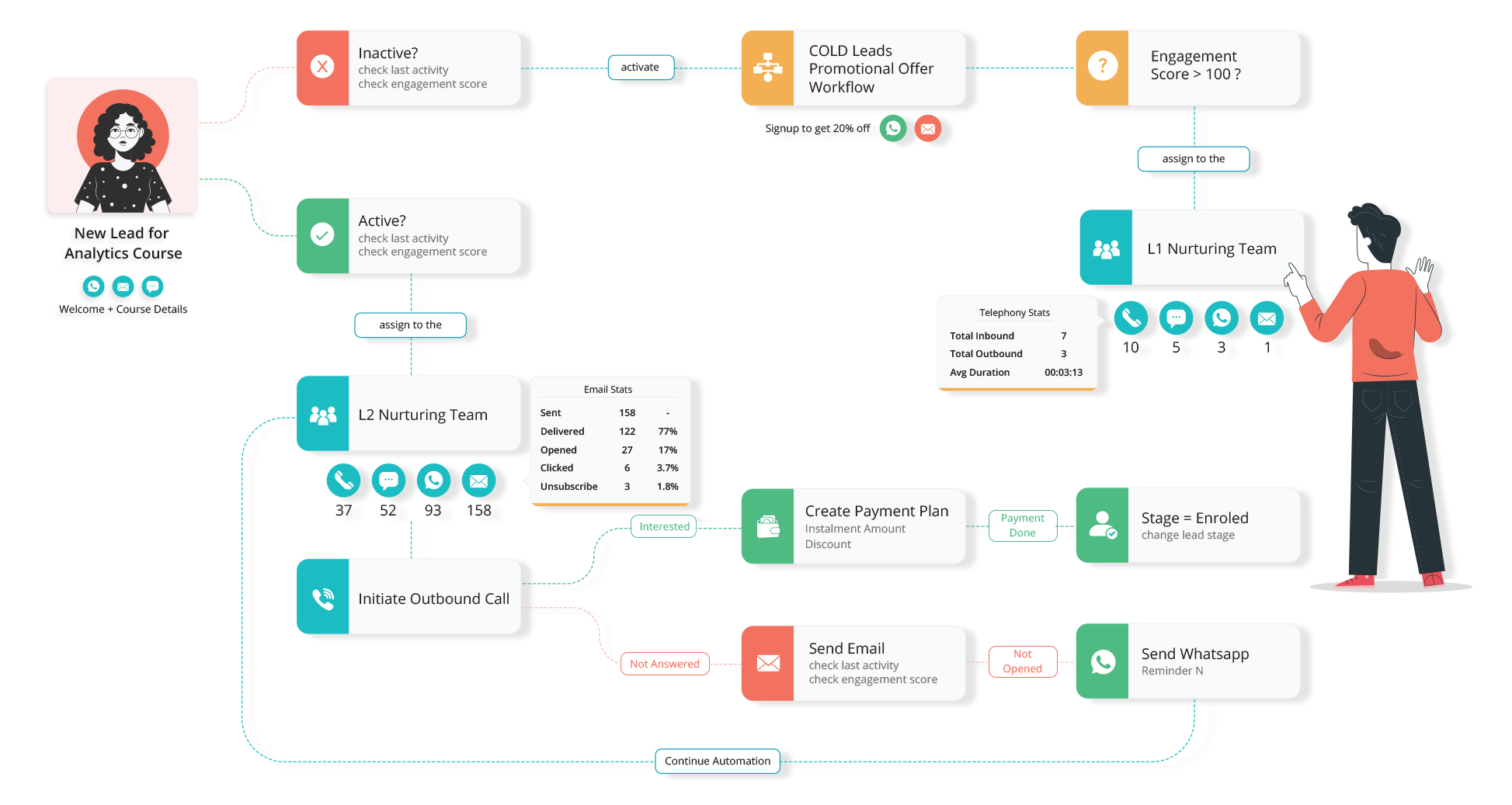 No wonder leading EdTech Companies trust us with their enrollments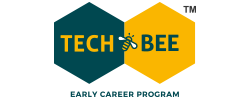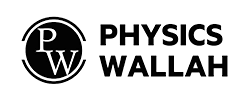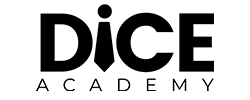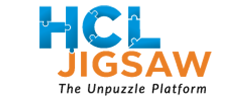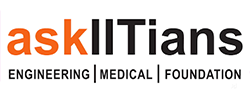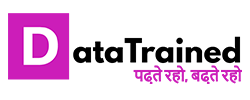 Lead Centralization & Management
App installs, API or an online inquiry, capture them all
Centralize learner inquiries from various channels all while ensuring zero lead leakage and eliminating duplicate leads. Monitor the lead source performances and get actionable insights into the leads in the pipeline.
Real-Time Source Tracking
Dynamic Distribution
Lead Verification
Lead Ad & Remarketing Connectors
Custom Fields & Tags
Sales Signals (Lead Score and Strength)
Learn more about Lead Management
Sales Management & Process Designer
Ensure high sales efficiency
Distribute leads among the right sales reps based on course, location, availability, language, or performance record. Prioritize sales efforts whenever a learner shows high intent, and nurture them down the enrollment funnel.
Smart Views
Advanced Lead Distribution
Opportunity Management
User Management
Sales Tracking
360° Communication Suite
User Management
Take complete control with advanced user management
Define teams and hierarchy to group sales teams based on different geographies, courses, verticals, and other custom logics to enable data sharing based on permission. Mask your potential learner's data to securely manage it.
Role Based Access
Teams & Hierarchy Management
User Session and Audit Log
Data Masking
Restricted IP Access
Permission Template
Learn more about User Management
Sales Automation
Equip your sales teams to focus on selling
Automate mundane repetitive tasks your sales reps get caught in most of the times and allow them to do what matters the most: engaging leads to enrollment. Whether it's adding notes, marking follow-ups, or triggering sales communication based on learner activity, we have it all covered.
Empower your sales reps on-ground
Equip your sales reps to track, plan, and contextually engage learners while on the move. From accessing leads, making calls, and adding voice notes to tracking visits and communications– it's everything you could ask for.
Mobile Admin Dashboard
In-App Calling
Geo Tracking and Route Planning
Automate Check-in & Check-outs
Mobile App – Field Force Tracking
Learner Caller ID
Marketing Communication & Automation
Get the word out about your programs and courses
Automate your entire Marketing Communication efforts across channels like Email, SMS, or WhatsApp based on your potential learner's activity. Strategize the perfect outreach with advanced communication workflows that delivers a hyper-personalized experience.
360° Communication Suite
WhatsApp Business API
Remarketing Connectors
Purpose-built Education Chatbot
Drip Marketing Automation and Workflow Builder
Communication Performance Reports & Tracking
Learn more about Marketing Automation
Sales Reporting & Performance Management
Measure, benchmark, & enhance your sales team's efforts
Get 360° visibility into your sales team's performance. Know your best-performing sales agents, the bottlenecks that hold others back from converting more learners, and optimize your sales campaigns in real-time.
Real-Time Performance Tracking
Missed Opportunity Analysis
Sales Rep-wise Performance
Team-wise Reports
Calling Reports
Lead Engagement Reports
Learn more about Reports & Analytics
Sales Notifications
Equip your sales teams to cross and up-sell courses
Intuitive AI features built into Meritto EdTech CRM notify sales reps of cross-selling opportunities whenever there is one. Go further as you identify and enroll alumni who benefitted from a course previously to a newer course relevant to their career.
Smart Nudges
Real-Time Allocation
Cross-sell/Upsell Signals
Increased CLTV
ICP Identification
Payment Management
Enroll faster with an in-built payment platform
Equip your teams to run time-bound discount and scholarship campaigns, generate payment links and track sales campaign effectiveness. Automate fee reminders, configure payment splits, and late fees with powerful finance dashboards!
Extensive Payment Workflows
Generate Payment links
Automate Payment reminders
Payment Settlement in Multiple Accounts
Reconciliation & Settlement
Reports
Automated GST & Surcharge Handling
Learn more about Payment Management
Campaign Management
Maximize your Marketing Campaign's ROI
Track, measure, and optimize the efficiency of all your enrollment marketing campaigns in real time and maximize the ROI from your marketing spends. Stay on top of your conversion tracking from inquiries and applications.
Campaign Dashboard
Comparative Benchmarking
Lead Verification Index
Channel & Inventory Classification
Mutually Exclusive Impact (MEI)
Source Performance Report
Learn more about Campaign Management
Everything you need to know about an EdTech CRM
Still wondering how our all-in-one platform for student acquisition, retention, and upselling can supercharge your enrollment process? Don't sweat it! We've put together an informative video starring one of our enrollment experts!
Our customers market our product the best
After all, their reviews are from their first-hand experience