Why do Educational Organisations need a
Lead Management Platform?
Traditionally, leads/enquiries for admissions are acquired by educational organisations from different sources and managed in multiple spreadsheets, tools or point solutions. The lack of a centralised lead management system aggravates industry-wide problem of lead leakage and duplication, which further results in inflated marketing spending and lost opportunities.
Meritto (formerly NoPaperForms) Lead Management System, centralises all your incoming leads/ enquiries on a unified platform, ensuring no loss opportunity with zero lead leakage and zero lead duplicity. Whether you have leads/ enquiries incoming from online or education fairs, social media or website, walk-ins or marketing agencies; eliminate lead duplication completely through primary, secondary and tertiary source attribution. Empower your teams to easily monitor the lead source performances, verify leads, prioritise engagement, optimise lead nurturing workflows and drive seamless admission on the go with the Meritto Mobile app. This significantly improves what matters the most in your admission cycle – enrolments!
Ensure Zero Lead Leakage
With every lead, comes a great business opportunity. Centralise all your leads/ enquiries across multiple sources on a one-view powerful dashboard and manage them seamlessly. Capture primary touch points of all the leads/ enquiries from website, social media, marketing agencies, walk-ins, and education fairs, ensuring zero lead leakage and cost optimisation.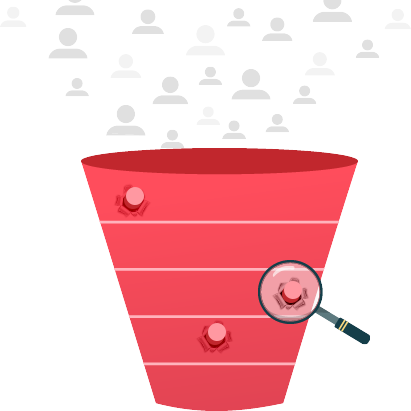 Centralise All Leads in a Unified Platform
Centralise all your leads on a unified platform – capture walk-ins as well as all leads generated via offline activities across campus/ branches/ centres and cities. Meritto Lead Centralisation Module eliminates duplicity and helps you visualise complete student history in real-time. Data across campus/ branches/ centres is automatically visible to the Head Branch without any manual data exchange. Capture leads/ enquiries in real-time for all your online and paid lead generation sources, incoming calls, social media, digital agencies and more. What's more? Allow different campuses/ branches/ centres to upload offline data directly to the centralised repository.

Widget
Embed smart widgets or enquiry forms anywhere on your website to capture every lead/ enquiry.

Social Media
Capture leads/ enquiries from social media campaigns directly on the platform.

Calls
Quickly add all incoming calls/ phone enquiries as leads and integrate your cloud telephony providers.

Publishers or Digital Agencies
Get leads/ enquiries directly from publishers / digital agencies via redirection to your website or an API integration.
Conversational Chatbot
Convert website visitors into leads with Niaa, an AI-based conversational chatbot.
Offline Campaigns
Upload all offline leads/ enquiries acquired from walk-ins, education fairs, seminars, etc.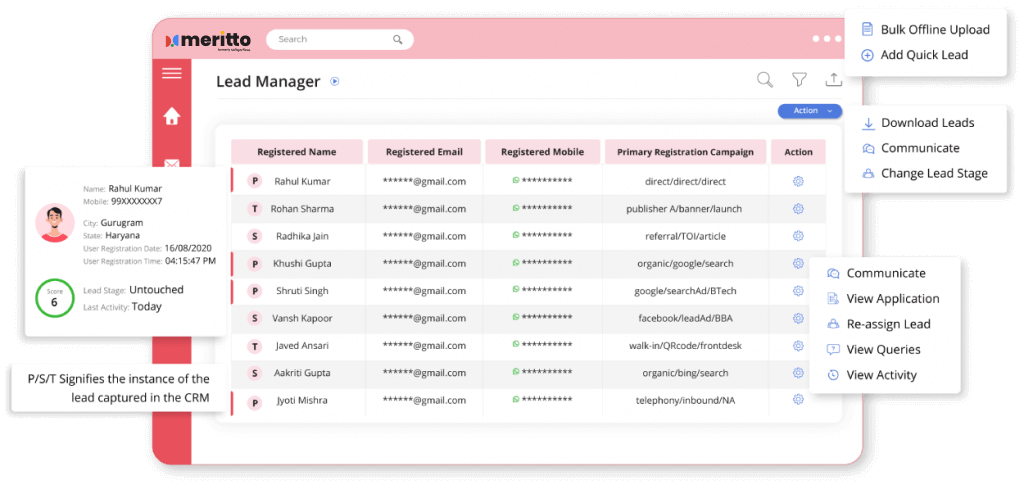 Meritto (formerly NoPaperForms) Lead Manager at a Glance
Eliminate Lead Duplication
When educational organisations acquire leads/ enquiries from multiple sources, there is a high probability of receiving a single lead/ enquiries multiple times. Eliminate lead duplication completely as the CRM captures instances of enquiries/ leads up to 3 sources- primary, secondary and tertiary source attribution. Empower your teams to easily monitor the lead source performances, optimise lead nurturing workflows and drive seamless admission, without having to rely on traditional sales CRMs/ ERPs/ third-party point solutions. Boost your team's productivity at individual as well as branch/ campus level, ensuring no two admission counsellors/ sales representatives are nurturing the same prospect.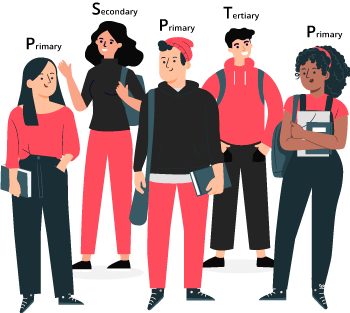 Distribute Leads efficiently to
eliminate Lead Leakage
For a smooth nurturing process, having a single view of all the leads is not enough. Distribution of leads requires you to know your leads better, segment them based on numerous criteria, and then, allocate them to the right counsellor.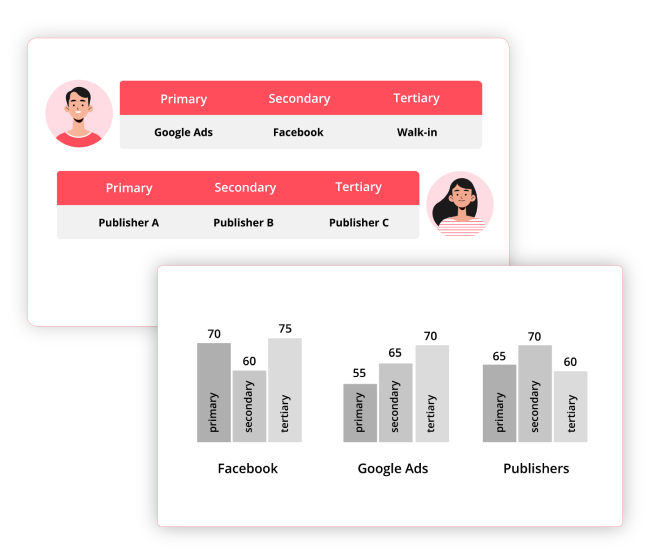 Innovative Source Tracking for Zero Lead Duplicity
The industry-first, non-editable source attribution by Meritto brings complete transparency and accountability to your admission process. Meritto' CRM captures lead/ enquiry sources at its very first touch point as Primary source followed by other sources as Secondary, Tertiary, and so on. It enables you to track multiple source levels without uploading the lead/ enquiry multiple times. This eliminates lead duplicity completely while attributing dynamically as per Primary, Secondary, and Tertiary sources of your leads/ enquiries. The right source attribution helps you identify your top performing channels and optimise your marketing ROI.
Auto Verify Leads to Optimise your Efforts
Enhance your team's productivity by optimising their efforts in nurturing only quality leads/ enquiries through the exclusive 'Student Intent Verification'. All the leads which you centralise in the Meritto' platform are auto-verified either through email or SMS. This filters out high-quality genuine leads/ enquiries from the pool enabling your teams to optimise their efforts on high intent prospects and ultimately, boosting conversions. Further allocate low intent leads/ enquiries to-and-within branch/ centre level nurturing teams via marketing automation.
Ensure Quality Lead Flow from Publisher APIs
Improve the quality of leads/ enquiries flowing into your system with Dynamic Lead Flow Algorithm. Set up a minimum verification rate of leads as a benchmark only once and see the quality of your leads/ enquiries improve dynamically on a daily basis. This empowers you identify the authenticity of the lead generation source and further modify the number of leads shared via APIs as per their quality.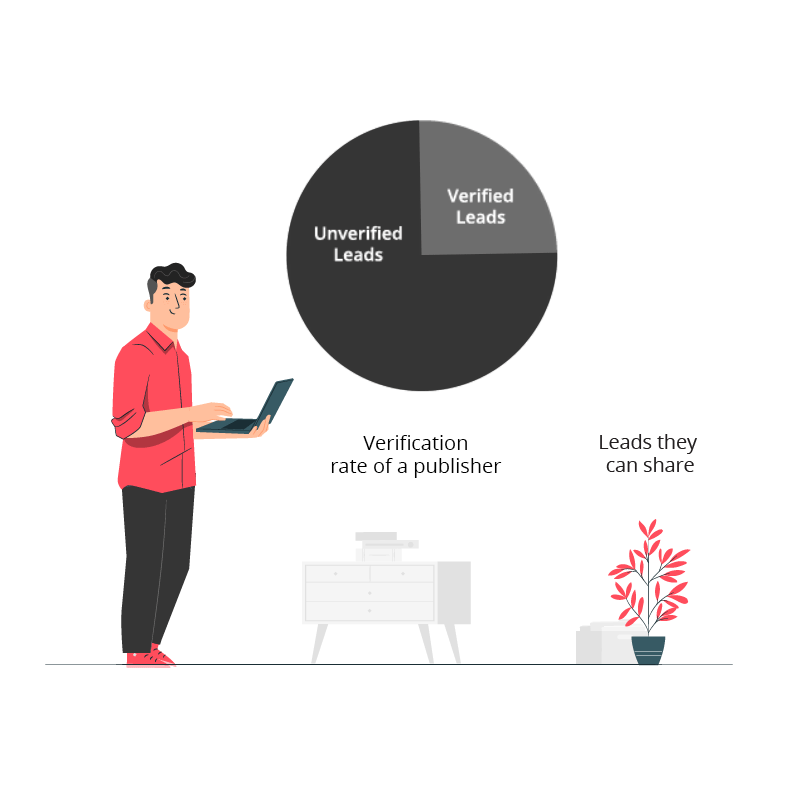 Manage your leads on the go with Mobile App
Whether your admission counsellors or sales representatives are working from home, on the ground, at education fairs or on campus, they can easily upload all the leads/ enquiries through a quick lead or get a QR code scanned by prospects. Everything is just a tap away!.
Prioritise Engagement with Advanced Filters
Once you've acquired your leads, it's time you make the most of them. Run an advanced search based on the multiple Advanced Filters ranging from field characteristics, source, last activity, payment status and so much more. Save the filters that you have set so you can revisit your prospects again anytime with a single click.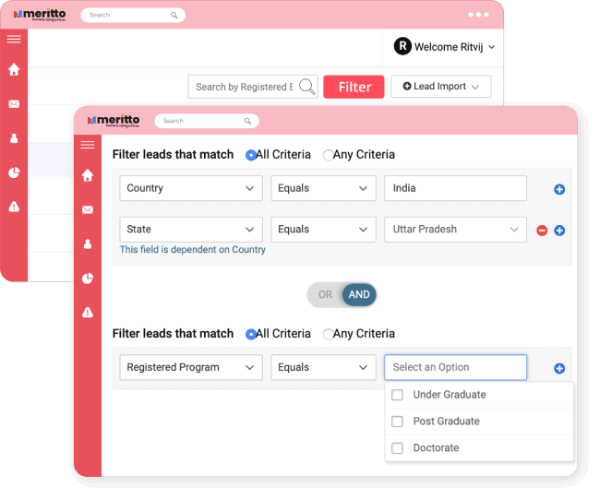 Nurture your leads efficiently to convert more
Personalise nurturing and engage with your prospects through multiple touch points via marketing automation. Intelligent nudges built into the platform decrease your response time and ensure that your team intervenes, at the right time. Deliver engaging omni-channel communication that helps you nurture your prospects, amplify your brand, and shorten the enquiry to enrolment journey.
Read more about Lead Nurturing.
| Features | Meritto Lead Manager | Other Lead Managers |
| --- | --- | --- |
| Lead Centralization | Yes | Yes |
| Primary, Secondary & Tertiary Attribution of Sources | Yes | No |
| Editable Lead Source | No | Yes |
| Smart Widgets | Yes | Limited |
| Lead Verification | Yes | No |
| Lead Distribution Models | Yes | Limited |
| User Privacy Control | Yes | No |
| Segmentation | Yes | Limited |
| Raw Data Module | Yes | No |
| Lead Score | Yes | Yes |
| Lead Strength | Yes | No |
| Dynamic Lead Flow Algorithm | Yes | No |
| Advanced Lead Allocation | Yes | No |
| Reporting & Analytics | Yes | Limited |
| Mobile App | Yes | Basic |