How to Boost Fee Collection for Your Institution?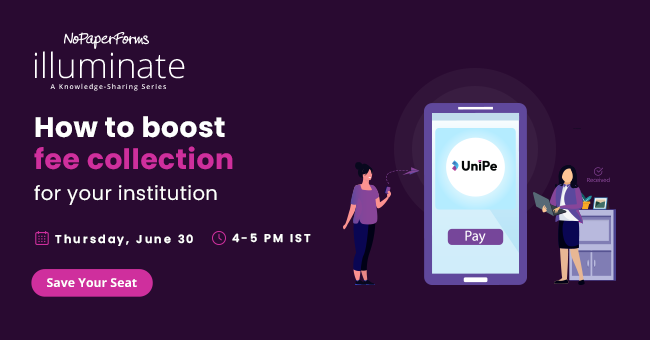 June 30, 2022 4:00 pm
Join us for another session of illuminate - "How to boost fee collections for your Institution". The session will focus on how institutions can leverage Collexo's unified digital payment platform to boost their fee collection. Attend this session to empower your institution to manage fee payments, track their transactions online, and ultimately make fees-collection completely seamless.