Study Abroad and Education Consultant CRM
Unify processes and your counseling, marketing, finance, and operation teams to be more productive.
Lead Centralization and Management
Counselor Management
Document Management
Marketing Communication and Automation
Counselor Performance Report
Payment Management
Purpose-built for domestic and study abroad agencies,
and overseas education consultants
Easy-to-use features in our Study Abroad and Education Consultant CRM empower your teams to attract and centralize all student inquiries, hyper-personalize engagements, identify multiple sales opportunities, manage documents, and process fee payments instantly. It's everything your teams need to focus on enrolling students in courses provided by your partner educational organizations.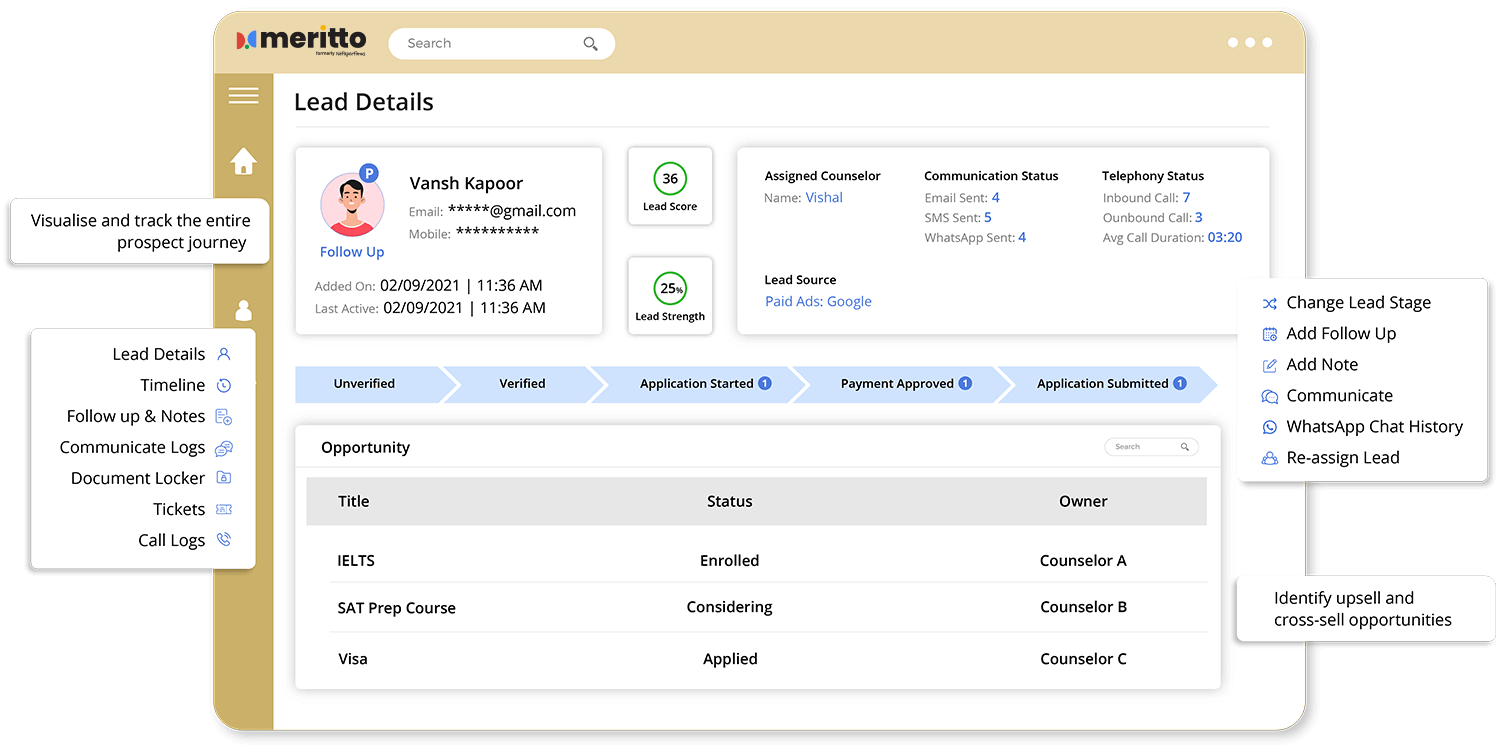 No wonder leading Study Abroad and Education Consultants trust us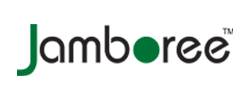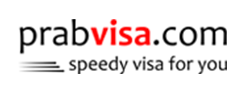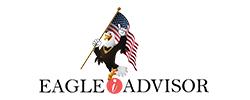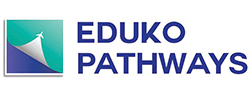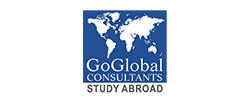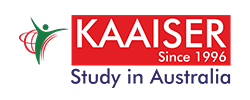 Core Features
A complete Study Abroad and Education Consultant CRM to
centralize, engage, and enroll more students
Lead Centralization & Remarketing
Centralize all quality leads in the pipeline
Capture student inquiries and centralize leads from various sources, web and third-party applications for your counseling teams to effortlessly manage them on a single platform. Verify leads to prioritize engagement and achieve zero lead leakage.
Lead Source Tracking
Responsive Landing Page Builder
Website Widget (Web Form)
Lead Ad Connectors
Remarketing Connectors
Conversion Tags Integration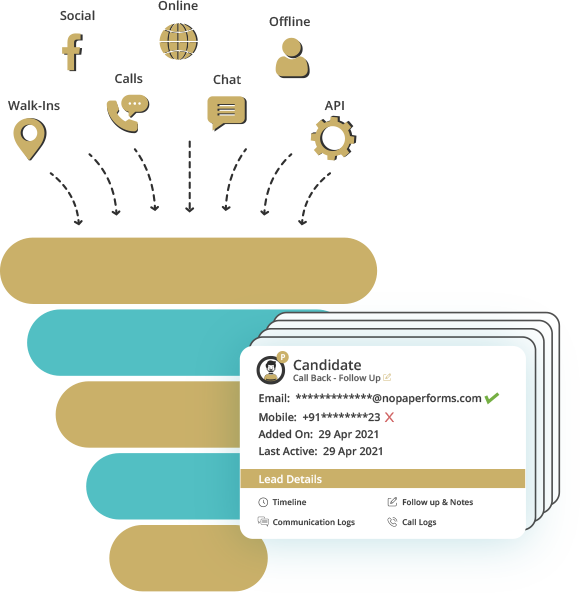 Lead Management
Get a 360° view of your prospective students
Know who your prospective students are, what they are looking for and their journey from the first touch point in a single place. Leverage data to hyper-personalize your counseling sessions and enroll them for courses they best match with.
One View Lead Profile
Lead Verification
Custom Fields & Tabs
Lead Score and Strength
Bulk Offline Upload/Quick Add
Duplicate Blocking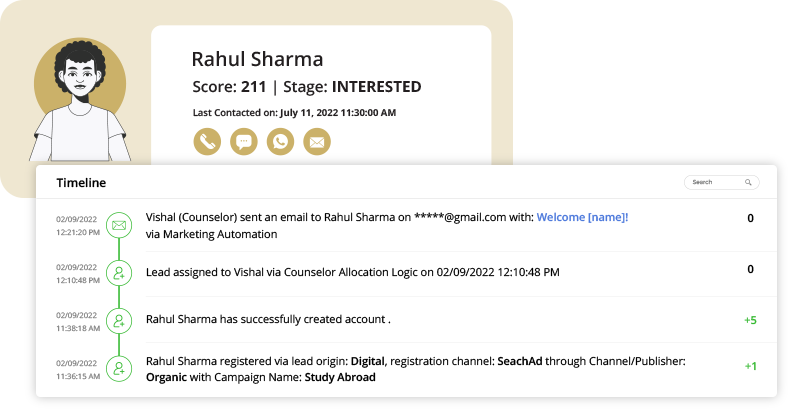 Counselor Management & Automation
Manage counselors and their counseling sessions
Distribute leads among your counseling teams using various custom logics based on country, university, conversion performance, or courses. Keep a check on your counseling teams' performance to analyze their efforts and results.
Smart Views
Advanced Lead Distribution
Cloud Telephony Integration
360° Communication Suite
Tasks & Follow-Ups
Counselor Performance Reporting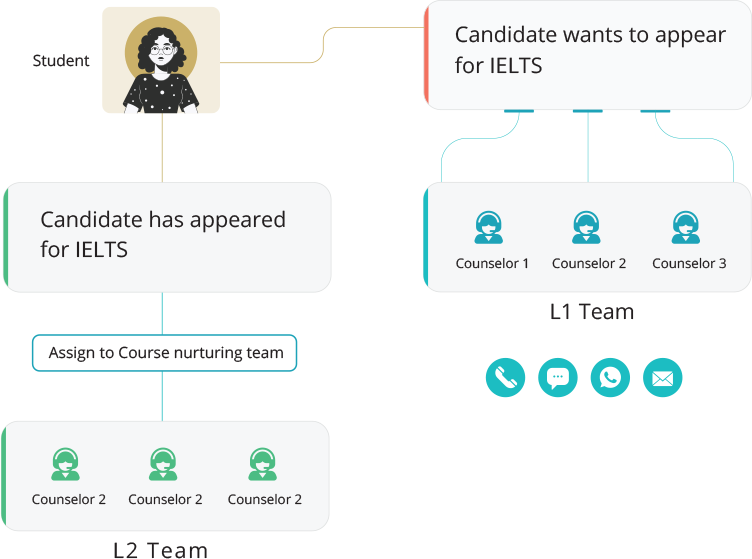 Sales Opportunity Management
Identify upsell and cross-sell opportunities
Know when a candidate could best suit for other courses or performance improvement programs for IELTS, SAT, and more. Take a step further as you keep tabs on multiple activities and services being offered for the student from Passport, Visa to other documentation.
Custom Tabs
Custom Fields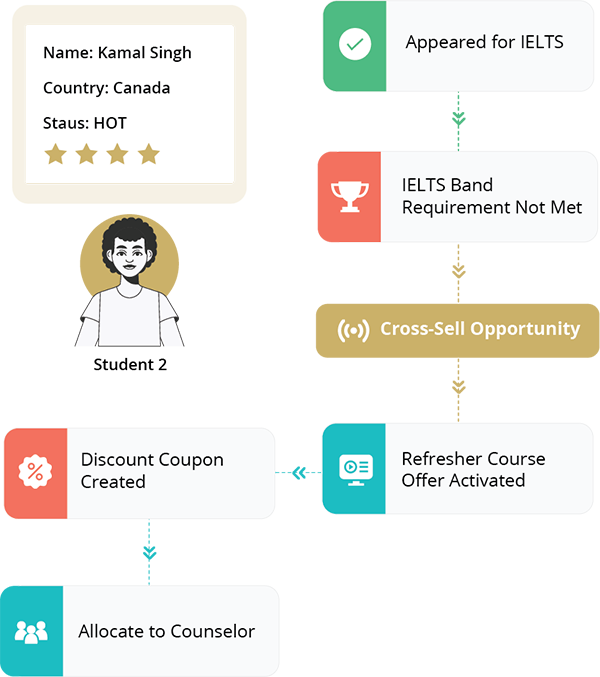 User Management
Take complete control with advanced user management
Define teams and hierarchy to group teams based on different universities, courses, and other custom logics to enable data sharing based on permission. Mask your potential student's data to securely manage it.
Role Based Access
Teams & Hierarchy Management
User Session and Audit Log
Data Masking
Restricted IP Access
Permission Template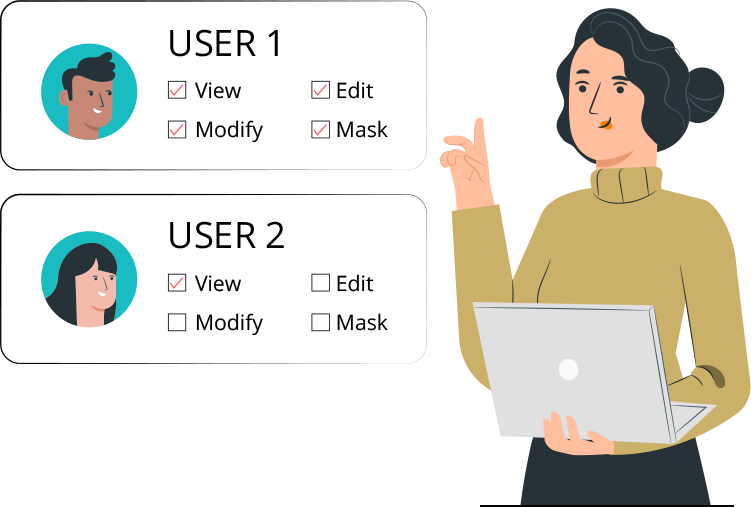 Marketing Communication & Automation
Contextually nurture all your prospective students
Automate your entire Marketing Communication efforts across channels like Email, SMS, or WhatsApp based on your potential student's activity and engagement at touchpoints. Strategize the perfect outreach with advanced communication workflows and enroll them to courses provided by your partner educational institutions.
360° Communication Suite
Drag & Drop Email Template Builder
Responsive Email Template
Gallery
Drip Marketing Automation and Workflow Builder
Communication Performance Reports & Tracking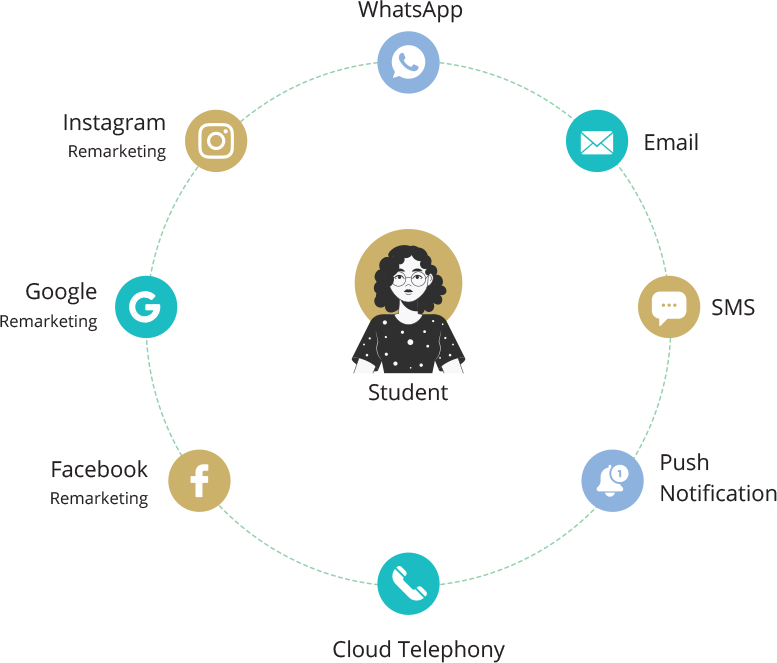 WhatsApp Business API
Leverage WhatsApp Business API for dynamic engagements
Engage potential students on their preferred platform— WhatsApp. Create your own custom template and automate hyper-personalized outreach efforts. Maximize your counselor's productivity, optimize your marketing ROI, and grow your enrollments!
Automated Nurturing Instant Notifications
Rich Media Messaging
Custom Communication Templates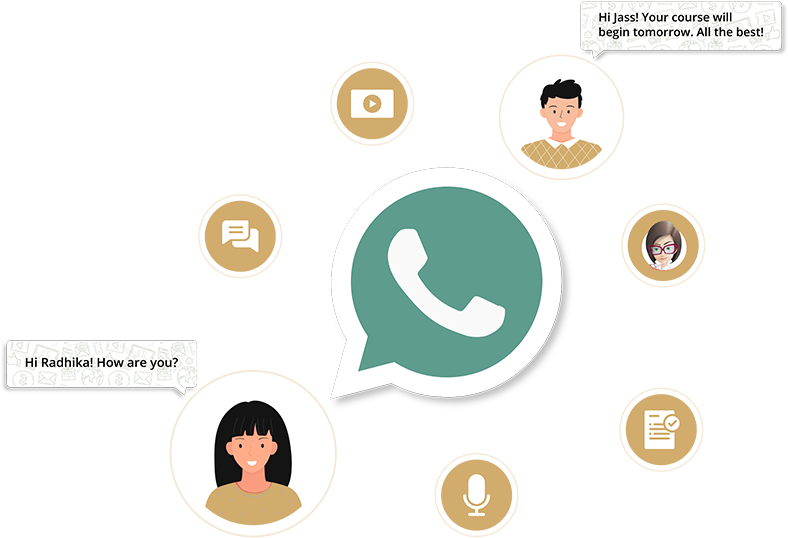 Campaign Management
Maximize your Marketing Campaign's ROI
Track, measure, and optimize the efficiency of all your enrollment marketing campaigns in real time and maximize the ROI from your marketing spends. Stay on top of your conversion tracking from inquiries and applications.
Campaign Dashboard
Comparative Benchmarking
Lead Verification Index
Channel & Inventory Classification
Mutually Exclusive Impact (MEI)
Source Performance Report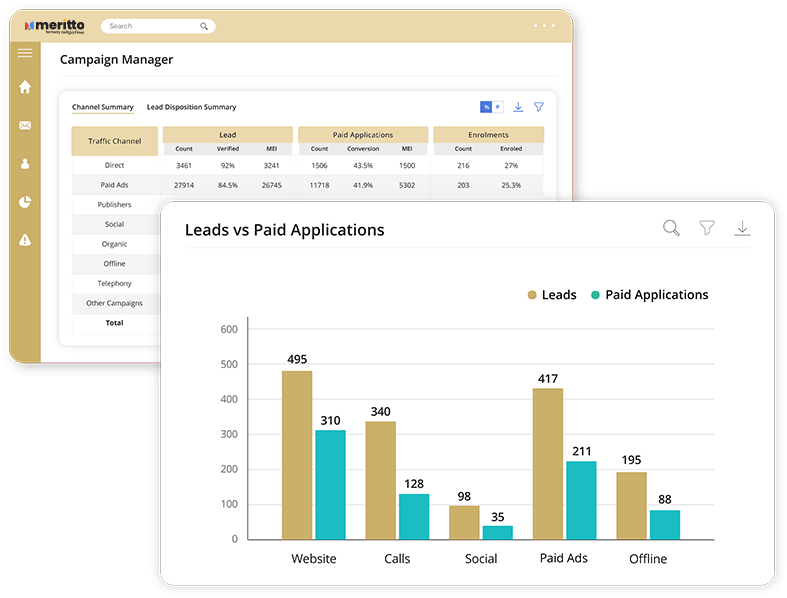 Counselor Performance Reports & Analytics
Track counselor performance by course, intake date and more
Get 360° visibility of your counseling team's productivity as you track their conversions, engagement, and calling reports on a single powerful dashboard. Leverage data to prioritize counseling and application support for courses whose intake date is coming soon or ramp up efforts for a course that has fewer applications.
Custom Dashboard
Report Builder
Counselor Productivity Report
Advanced Filters
Calling Reports
Lead Engagement Reports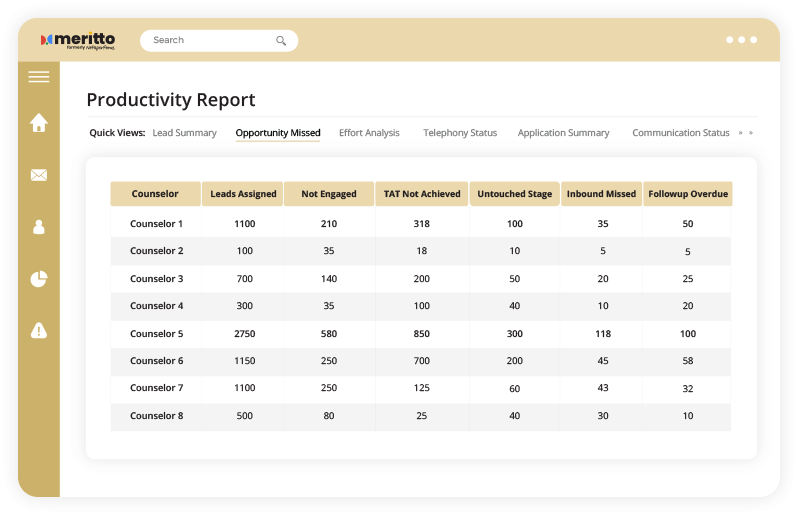 Document Management
Get a single view of a potential student's profile
Eliminate screening errors caused by scattered documents and accelerate the entire candidate document management and verification process right on a single window. Save your counseling and admission teams from the hassle and allow them to focus on more productive tasks.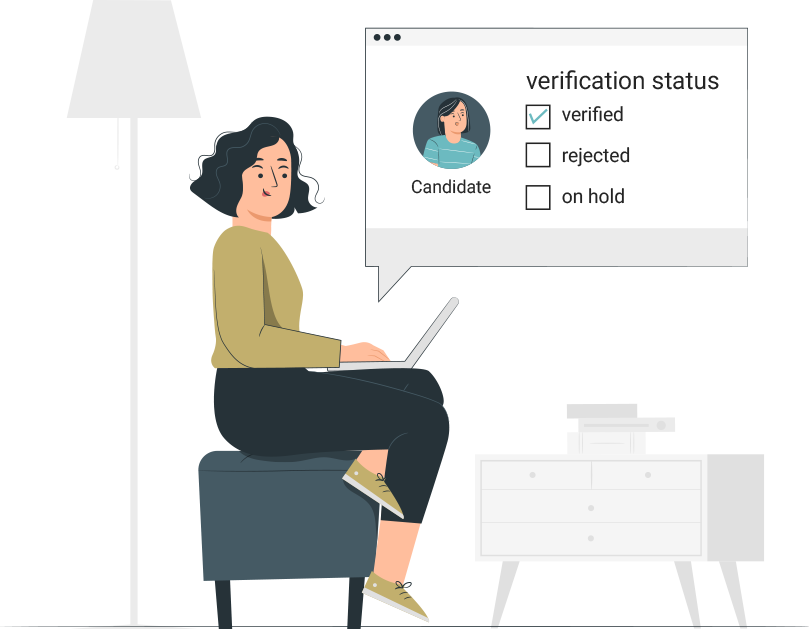 Payment Management
Enroll faster with an in-built payment platform
Equip your counseling teams to run time-bound discount and scholarship campaigns, generate payment links and track campaign effectiveness. Automate fee reminders, configure payment splits, and late fees with powerful finance dashboards!
Extensive Payment Workflows
Generate Payment links
Automate Payment reminders
Payment Settlement in Multiple Accounts
Reconciliation & Settlement
Reports
Automated GST & Surcharge Handling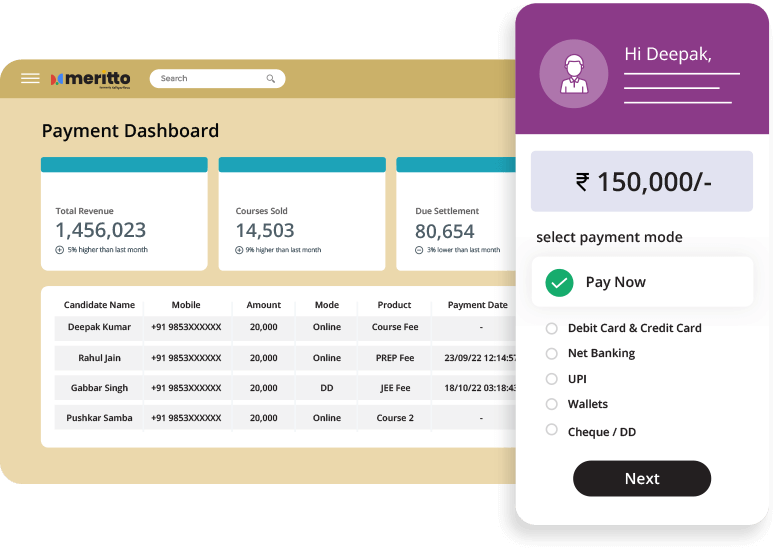 Connect Meritto (formerly NoPaperForms) with apps and integrations you use
Expand the possibilities of what can be achieved
Learn More
Study Abroad & Education Consultant CRM explained in minutes!
If you're still unsure about how our purpose-built CRM solution can help you grow your enrollments, watch this quick video featuring one of our enrollment experts to get a recap of its amazing features.
Our customers market our product the best
After all, their reviews are from their first-hand experience