CRM for Coaching & Multi-Centre Training Institutes
#1 Enrolment CRM designed to help you scale your coaching business. Keep a tight control over day to day centre operations and grow your enrolments with complete visibility of the student journey
Automated & Instant Data Exchange
Real Time Allocation
Centre Wise Visibility
Team Hierarchy Management
Advanced Reports & Analytics
360° Communication & Nurturing
Inbuilt Payment Collection Platform
Trusted and by leading Coaching & Training Institutions!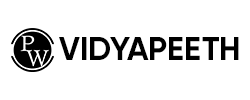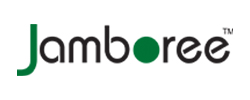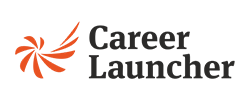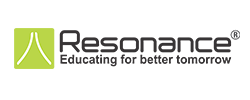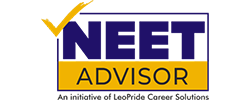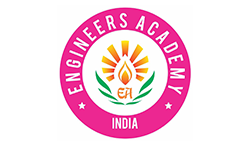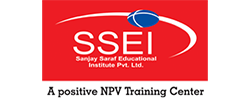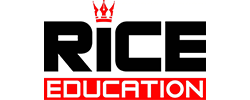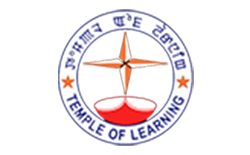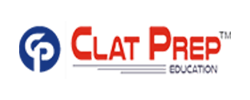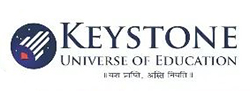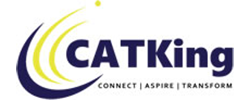 Enhance Student Enrollment & Engagement with our
Coaching & Multi-Centre Training Institutes CRM
Leverage our comprehensive CRM platform designed specifically for coaching and multi-centre training institutions, providing you with a deep dive into branch-specific operations. Streamline your team collaboration across different centers, centralizing data for effective student nurturing, upselling, and retention. With our user-friendly tools, you can ensure minimal drop-off rates and maximize student retention, boosting conversion rates. Deliver an outstanding experience that resonates with your brand and drives enrolments.
Automated & Instant Data Exchange
Real Time Allocation
Centre Wise Visibility
Team Hierarchy Management
Advanced Reports & Analytics
360° Communication & Nurturing
Inbuilt Payment Collection Platform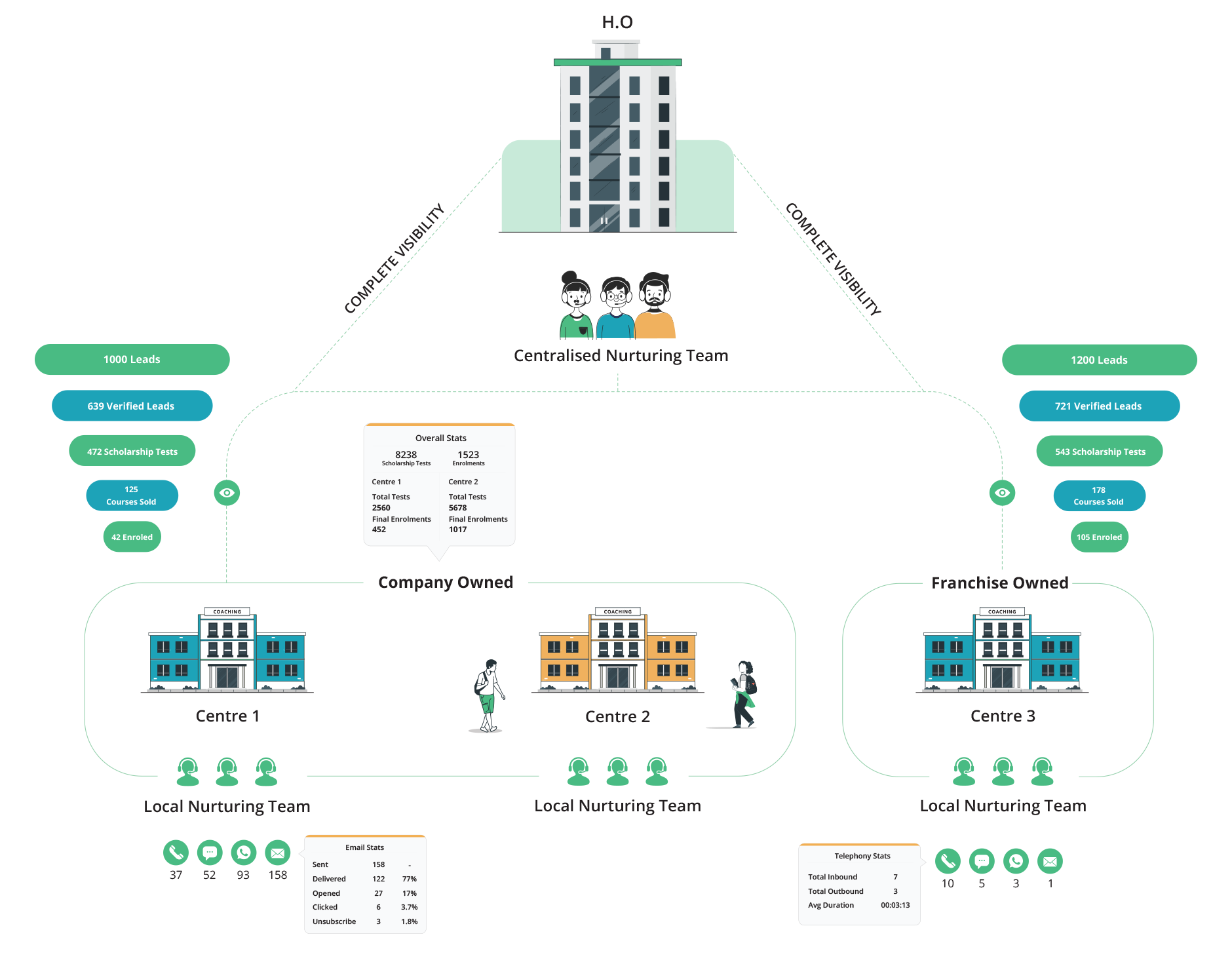 ROBUST REPORTING ENGINE
Get in depth visibility across centres and geographies
360° Visibility with insight-driven Dashboards. Stay on top of your centre wise performance with robust Reports & Analytics. Identify the best performing courses, the bottlenecks, and take strategic calls in real time.
Centralised Centre Wise Reports
Track Agent & Counsellor Performance
100+ Advanced Dashlets
Comparative Benchmarking
Drag & Drop Report Builder
Finance Dashboard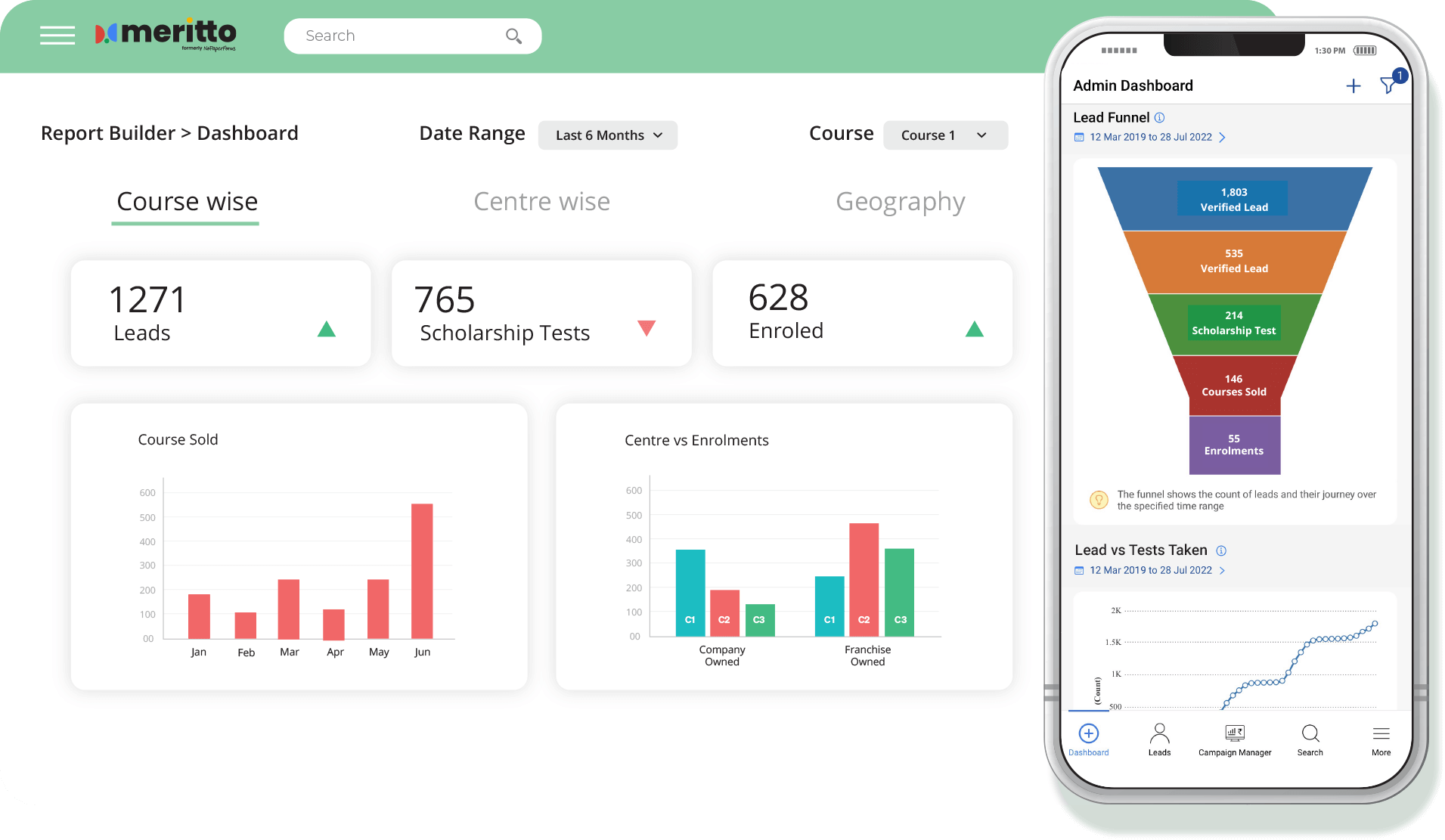 Empower your team by Unlocking Cross-sell Opportunities
Intuitive AI features built into Meritto (formerly NoPaperForms) CRM for Coaching Business enables you to identify cross sell signals and create opportunities. Sell more courses by smartly identifying the student's intent. This serves as an opportunity to enrol candidates who have benefitted from a previous course into a new one relevant to their field of study.
Right Student Identification
Smart Nudges
Real Time Allocation
Cross-sell/Upsell Signals
Increased Revenue

Dynamically Allocate Leads to and within Centres
Assign right students to the right counsellors based on signals and their interest area – either in a round robin manner or dynamically, based on your preferred custom logic. This can be done manually or completely automated at both, centre level or group level. Whether you have centre wise nurturing teams or a centralised group level nurturing team, automatically allocate all incoming teams as per your requirements with the drag and drop allocation logic builder. Intelligent nudges built into the platform decrease your response time and ensures that your team intervenes, at the right time!
Real Time Dynamic Lead Allocation
Custom Logics based on signals/interest
Decreased Response Time
Real Time Reports & Analytics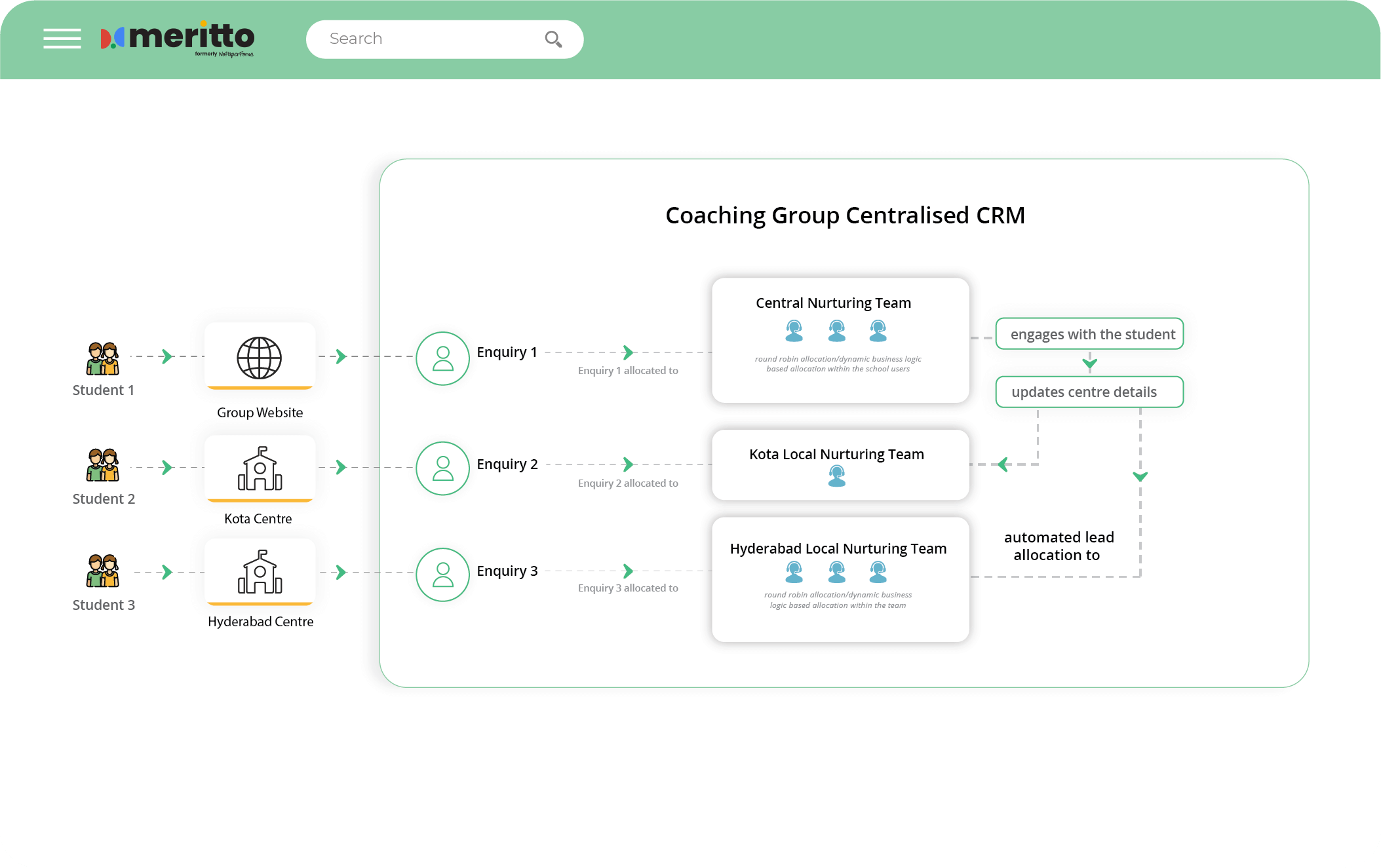 Create Powerful Automation Flows & run your conversions on Auto Pilot
Optimise your enquiry to enrolment rate by analysing student's interests & tracking their decision-making process. Create powerful Marketing Automation workflows to nurture each student based on their current stage in the enrolment journey. Intelligent nudges help you automate daily tasks by automatically nudging the students to the next step, even while your team is on leave.
Drip Marketing Workflows
Automated Student Journey
Hyper Personalised Communication
In Depth Analytics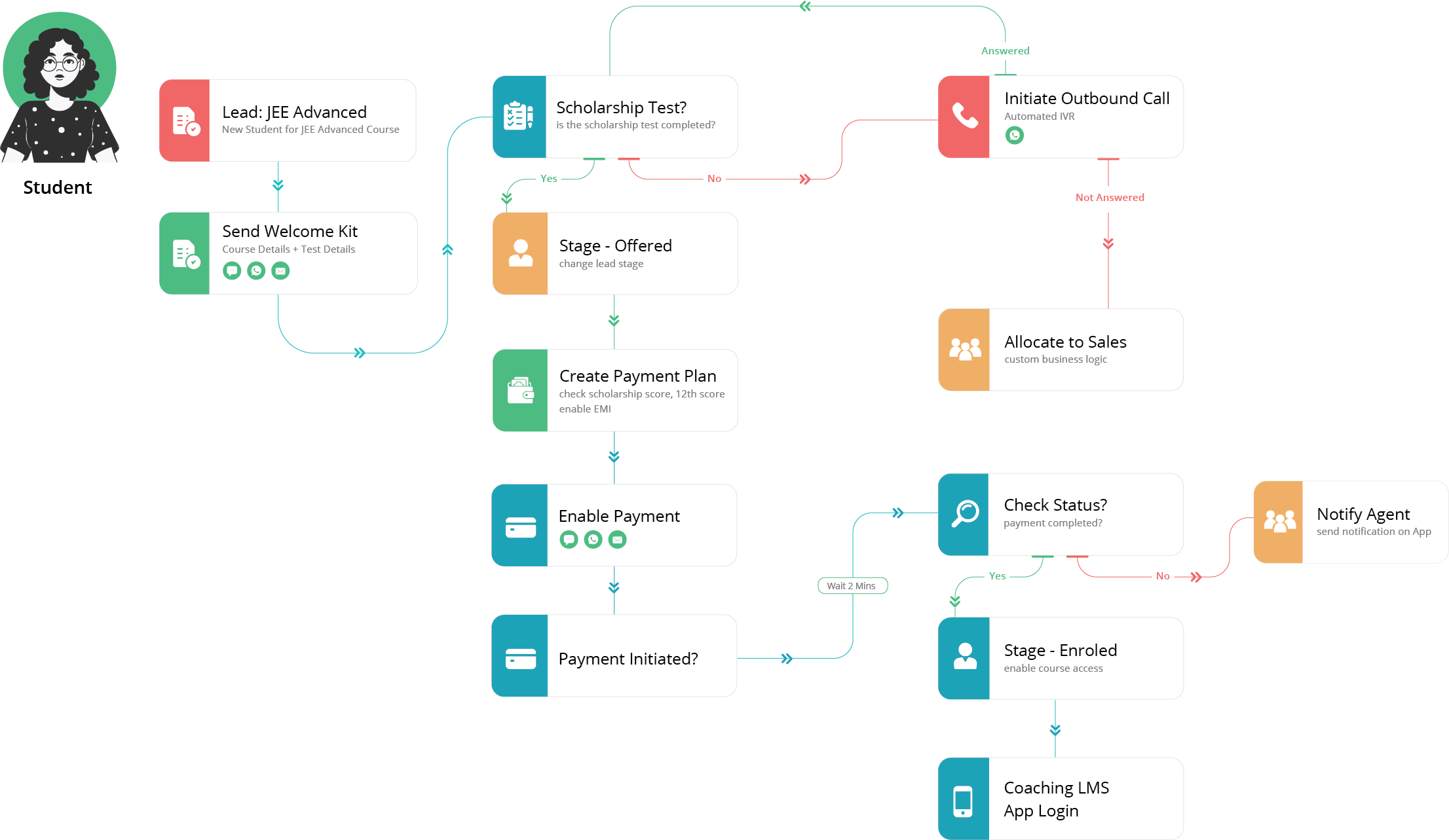 UNIFIED PAYMENT STACK
Create Powerful Payment Workflows
Create conditional payment workflows right from the inbuilt payment manager and collect any type of fee within seconds. Configure discounts, create simplified payment plans, and launch new programs/offerings in just a few clicks.
Conditional Workflow Builder
Instant Financing (No Cost and Interest based EMIs)
Multiple Payment Modes
One View Reconciliation Dashboard
Automated Receipt/Invoicing
Finance Dashboard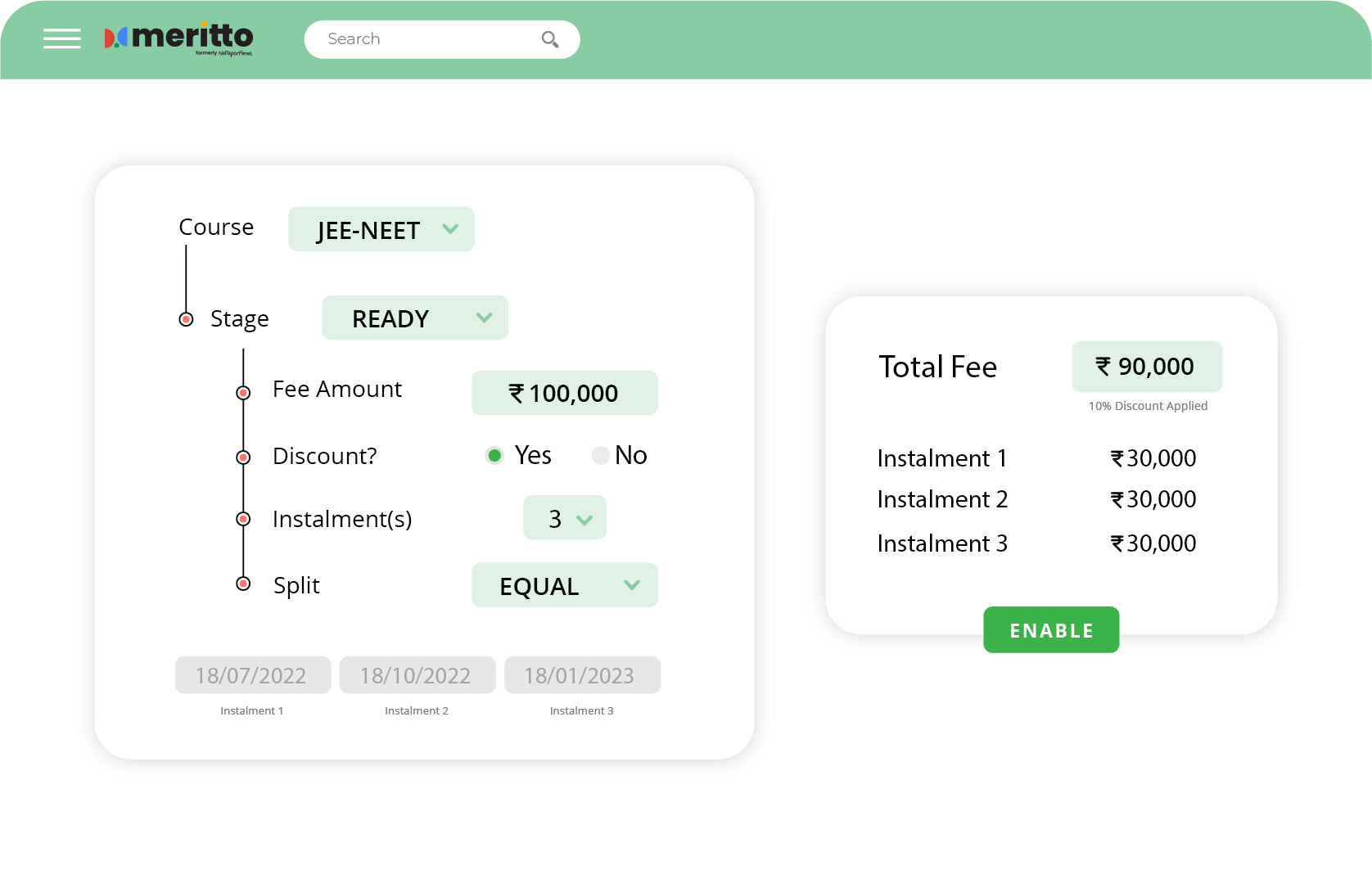 Measure, Benchmark, & Enhance the productivity of your teams
360° Visibility with insight-driven Dashboards. Stay on top of your team wise performance with robust Reports & Analytics. Identify the best performing sales agents, the bottlenecks, and take strategic calls in real time.
Real Time Performance Tracking
Counsellor Productivity Reports
Missed Opportunity Analysis
Centre Wise, Team Wise Reports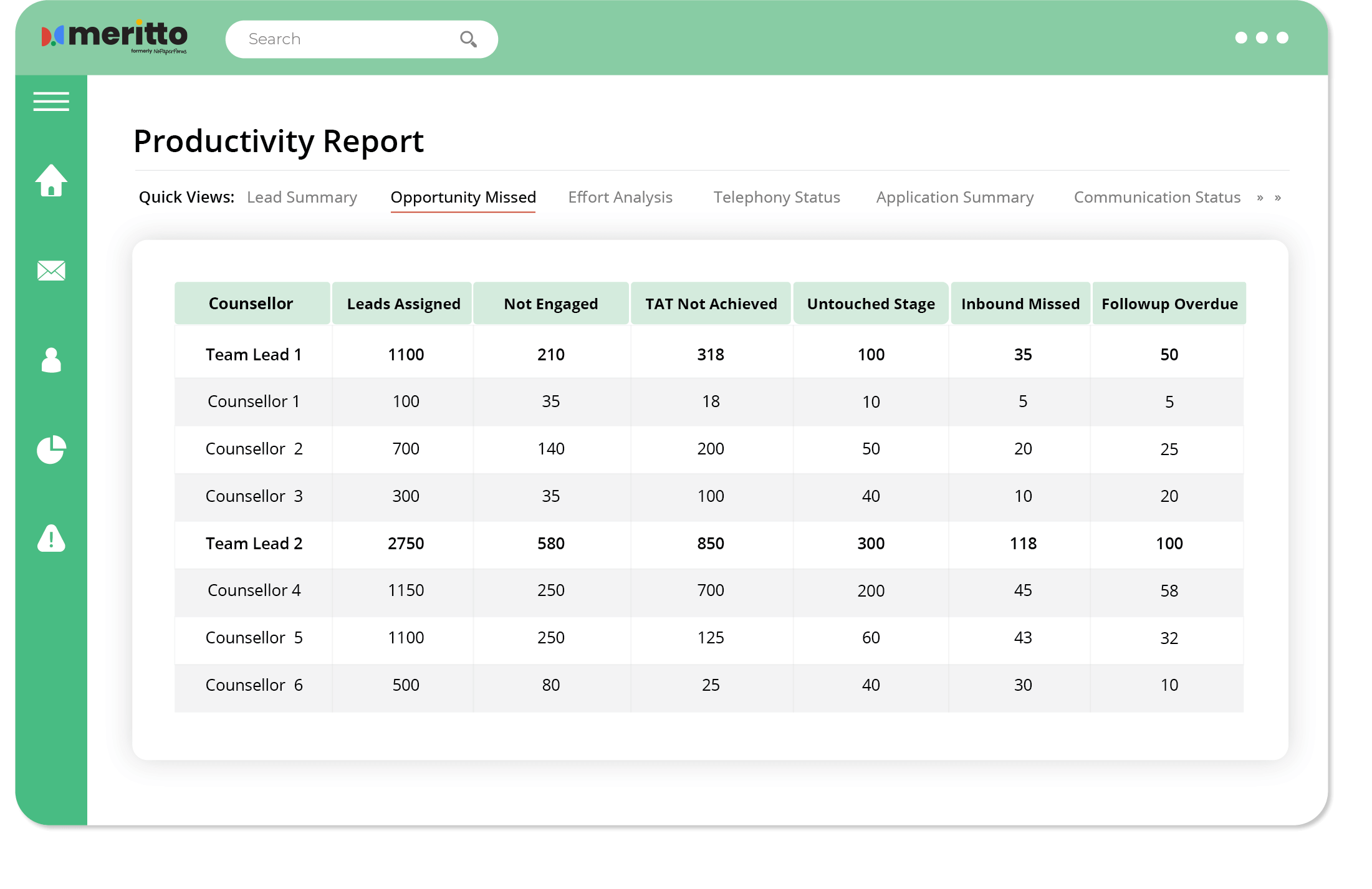 STUDENT ENROLMENT PORTAL
One Unified Platform for Students
Empower your candidates to keep a track of their end-to-end journey with a highly configurable centralised dashboard. Improve student experience and increase retention at every step with a single view dashboard to apply, track, communicate, and purchase more courses.
One View Dashboard
E-commerce Platform
Query Management System
Instant Notifications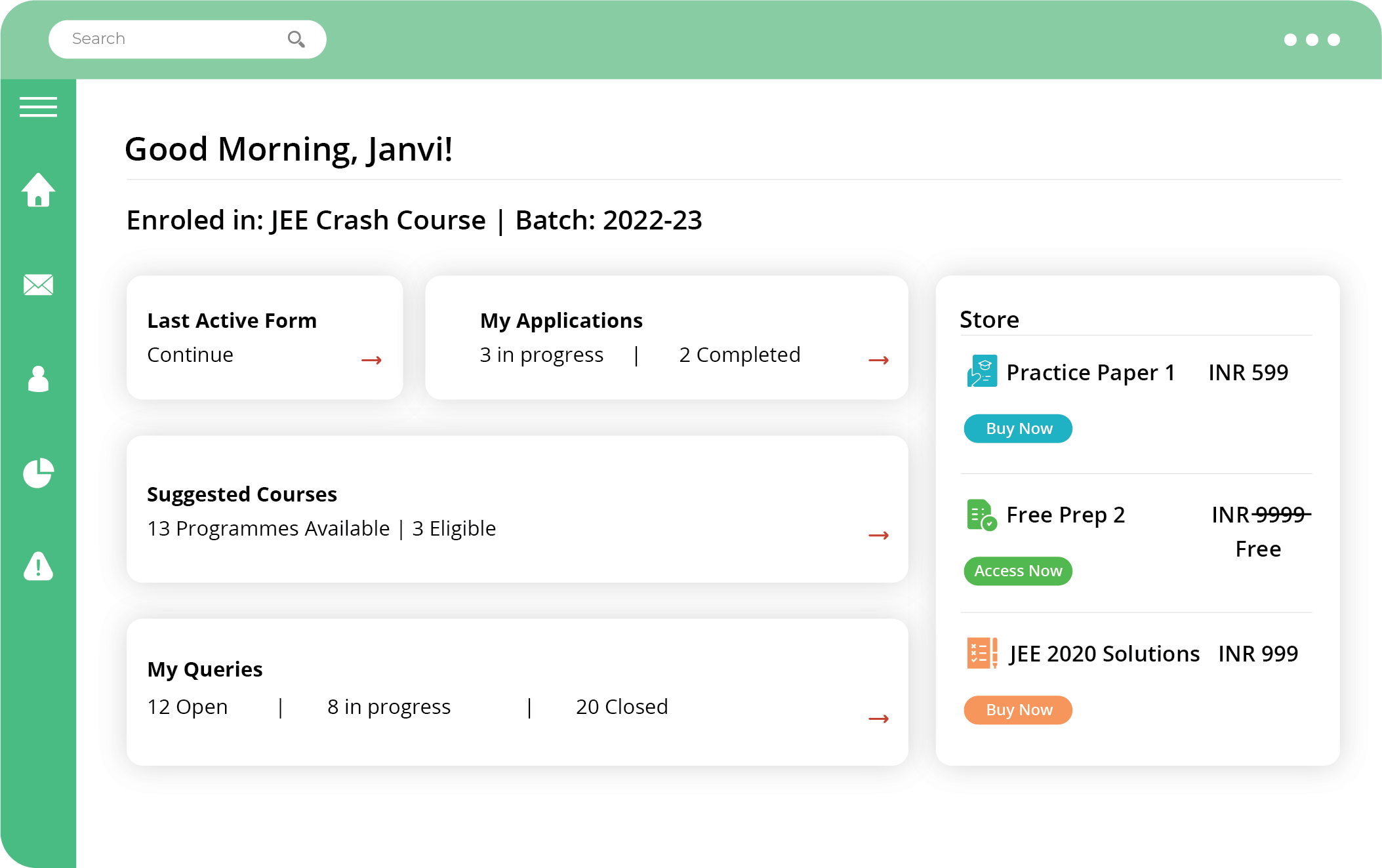 Lead Centralisation
Centralise your Leads across sources
Centralise all your leads on a unified platform – capture walk-ins as well as all leads generated via offline activities across centres and cities. Meritto (formerly NoPaperForms) Lead Centralisation Module eliminates duplicity and helps you visualise complete student history in real time. Data across centres is automatically visible to the HQ without any manual data exchange. Capture leads in real time for all your online and paid lead generation sources, incoming calls, social media, digital agencies and more. Allow different centres to upload offline data directly to the centralised repository.
No manual data exchange
Student Journey Mapping
Complete Visibility and Control
Centre wise Restricted Access
Learn more about Lead Management System for Coaching Institute
Personalised Communication
360° communication with your prospects
Unify your communication across centres and further strengthen your brand positioning. Create centralised communication repositories and allow centres to personalise communication across multiple channels in a targeted manner. Empower your teams to engage with your prospects wherever they are via Emails, SMS, WhatsApp, Outbound Calls and more. Run hyper targeted ads via inbuilt Google and Facebook remarketing connectors. You can also track everyday progress with real-time analytics and accordingly, optimise your communications.
Email, SMS Templates
WhatsApp Business API
Remarketing Connectors
Niaa – AI Chatbot
Learn More about Unified Communication Suite
Target Right
Smart Segmentation
Create strategic targeted segments based on your prospect's course preference, location, scores, demographic information, or any other attribute as desired. Use these segments in your Drip Marketing Workflows, nurturing funnels, and counsellor allocation to provide a delightful student experience and run personalised nurturing campaigns.
Drip Marketing
Run Targeted Campaigns
Run hyper targeted campaigns straight from your CRM. Send relevant content to students based on the courses they have shown their interest in, on the channels of their choice. Create and Park course specific templates for each segment and ensure uniform brand communication across your group. Map how your candidate interacts with your coaching centres to ensure that the directed communication reaches them.
Payment Management
Payments, Simplified!
Meritto provides a Unified Payment Stack purposely built for tech first Coaching and Learning Institutions. No more toggling between multiple payment gateways, digital/offline windows for you or your students. Empower all your stakeholders with custom payment dashboards, reconcilliation reports, transaction summaries, all on a single platform.
Provide a frictionless experience to your prospects with a gamut of payment options enabled directly on the Student Portal.
Financing
Enrol More with easy monthly payment plans
Empower students to pay their fees instantly or later in easy monthly instalments with collateral-free access to loans with instant online approval. The students get to pay via flexible payment plans, while you get the full fee upfront.
Learn More about UniPe
Report Builder
Create your own Reports
Meritto Report Builder allows you to create customised reports in just a click. Drag and Drop metrics, define multiple level dependencies, apply key filters, and visualise your data across centres/sub-centres like never before.
Create Pivot style of reports like Group Level Source Wise Performance Analysis, Centre Wise Locality Analysis, Source Wise Pipeline and more.
Growth Tracking
Comparative Benchmarking
Benchmark the performance of individual centres/sub-centres with Real Time Benchmarking Dashboards. Identify the best performing centres and track the aggregated progress – total tests taken, total students enroled, total revenue share of all the courses. Get insights on what courses are performing the best and where you need the additional push.
Compare trends and numbers over time to enable enhanced strategic planning and improved efficient options to adapt and reflect on realities and needs.
Mobile CRM
Mobile CRM for your on ground teams
Whether your counsellors are working from home, on the ground, at events or on campus connects, everything they need to do to contextually engage candidates is just a tap away.
From accessing and updating leads, making calls, adding voice notes or follow-ups to tracking visits and sending emails, SMS or WhatsApp in a single click — your counsellors can do all that and much more with the Meritto Mobile App.
Learn More about Mobile CRM For Coaching
A Quick Guide to Coaching and Training Center CRM
Still uncertain about our CRM solution's capabilities? See how it can enhance your operations, offer a panoramic view of your student's journey, and boost enrollments! Dive into our brief yet enlightening video hosted by a seasoned enrollment expert, who will showcase the game-changing features of our powerful tool. Don't miss this insightful journey!