Why should educational institutions automate their candidate Shortlisting and Merit List Generation lifecycle?
Typically, educational institutions manually sort and filter candidates based on weightage parameters in cognition with the eligibility criteria. The manual process is prone to errors, takes a lot of bandwidth of your teams, and the delay in the merit list declaration ultimately results in top candidates losing interest and finalizing another institution.
With Meritto (formerly NoPaperForms) Candidate Shortlisting and Merit List Generation platform, you can automate the candidate review and shortlisting procedure based on custom evaluation parameters of your institution. With advanced features, you can set custom logics, review candidature to generate composite scores, define thresholds to eliminate human intervention and scale quality enrolments!
Ensure information accuracy with Profile-based Shortlisting
Shortlist applicants based on various parameters i.e. profile details, scores, percentiles, normalized scores, etc. with an intuitive interface to generate shortlists within seconds. With advanced profile-based shortlist generation, configure the eligibility criteria once and let the system do the rest!
Ease the selection process with Custom Admission Criteria Builder
Now you can allocate your logic based on the weightage parameters of the institution. With an automated custom criteria builder, just punch in the 10th, 12th, Graduation and examination cut-offs for different courses offered, and the system will generate final composite scores so you can visualize your entire enrolment pipeline without any manual intervention!
Keep candidates up-to-date with Automated Communication
Automate communication with the shortlisted candidates via Email, SMS, Push Notifications and WhatsApp to update them on the way forward in the selection process. Choose from a variety of templates in the communication library to personalize your offer/call letters and provide an enticing experience to the applicants! Also, you can change the status to "Offer Placed" on your dashboard to ensure all the stakeholders view the real-time status of their candidate.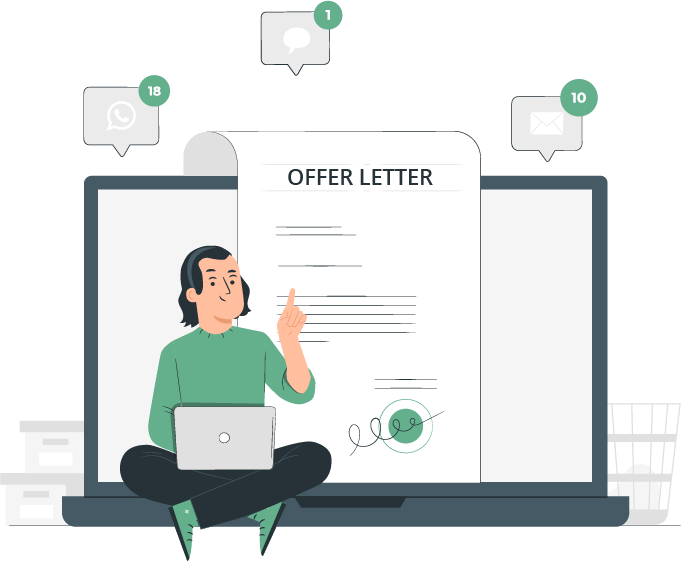 Compose merit lists in seconds with Automated Merit List Generator
Say goodbye to the old days when you made use of spreadsheets and filtered the list of candidates through excel formulas to generate rank-based lists. With Meritto' Merit List Generator, admission teams can now define the threshold in the system, generate automated merit lists along with the reservation quota preferences and ease their shortlisting process!
Features

Meritto'

NPF

Candidate Shortlisting and Merit list Generation
Other Platforms

Profile Based Shortlisting

Yes

Limited

Admission Custom Criteria Builder

Yes

No

Automated Communication

Yes

No

Automated Merit List Generator

Yes

No