Why should educational institutions automate their
Token Fee collection process?
Typically, after merit lists are declared, a lot of educational institutions struggle with managing candidate fee payments. As candidates pay their application/token fees via their preferred gateways, their payment details go through silos and lead to an untimely response by the admission or finance teams. This, in turn, leads to a significant delay in processing information and confirming admissions, thus resulting in a poor candidate experience that affects the enrolments of an educational institution.
Meritto' Token Fee Management platform helps receive, process and track fee payments and refunds automatically based on the course/specialization and any other defined parameters. With exclusive features such as flexible payment options, automated receipts, real-time purchase summary, multiple payment gateways, withdrawal management, etc., you can communicate with the prospect throughout their token fee, seat booking or first instalment payments to personalize candidate experience, ensure better turnarounds and ultimately, drive seamless enrolments.
Make fee payments convenient with Flexible Payment Options
Seamlessly configure and combine various kinds of fee payments your institution has or needs i.e. application fee, hostel fee, exam fee etc. in one go and enable candidates to conveniently pay them off either separately or together for ease of convenience. Just set up the criteria once and sit back and experience the beauty of automation as the system manages everything on its own with negligible manual intervention.
Bring in ease of administration with Automated Receipts
Send personalized acknowledgement receipts to your candidates as soon as they complete their payment. They will also be able to access the same in Meritto' Student Admission Portal. Enable them to view complete fee details including base fees, convenience fees and surcharges to eliminate any payment-related discrepancies and ease the process for your finance teams.
You can also choose from a vast library of communication templates for the receipt and share it across via multiple channels like Email, SMS or WhatsApp.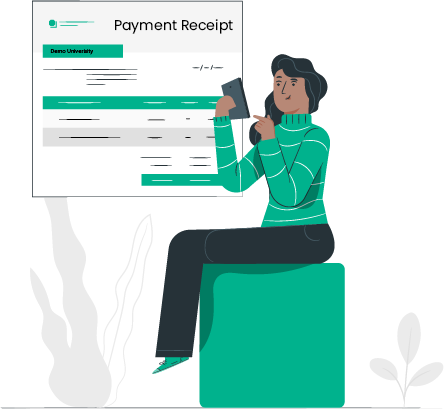 Provide complete visibility to candidates with My Payments
Enable a direct payment option right in the 'My Payments' section of Meritto' comprehensive Student Admission Portal, that is designed to manage all the post application processes of the candidate. Share instant communication with the prospects in real-time as they pay their fees online and ensure faster, better turnarounds without having to rely on countless excel sheets or logbooks.
Welcome visibility and transparency with Real Time Purchase Summary
With real-time purchase summary, enable all your admission teams i.e marketing, counseling, finance etc to get a detailed overview of all payment-related processes like application fee, token fee, and several product handlings i.e test preparation packs, physical brochures etc. in real time to ensure clear visibility and transparency. Further, you can also sort, filter and monitor by form, transaction date , transaction ID or payment methods to reconcile your payment records.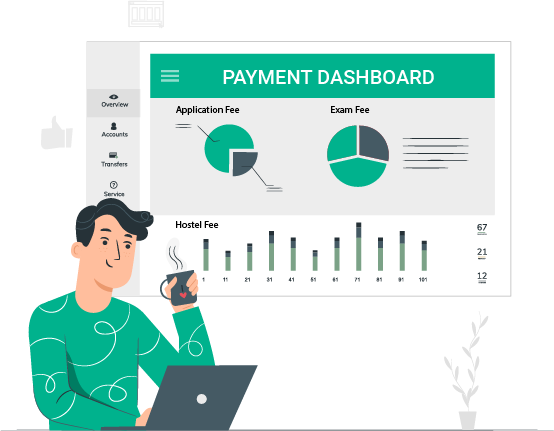 Provide optimum convenience with Multiple Payment Gateways
Securely receive, process, and track payments from candidates from anytime, anywhere. With the convenience of multiple integrated payment getaways and a robust technological architecture, empower your candidates with a variety of payment options to make the entire process more seamless and convenient.
Learn more about Payment Manager
Connect anytime, anywhere via Offline Token Fee Handling
Provide a seamless experience to your candidates by initiating token fee payments even in the offline mode. Enable their ceiling limit so that they can enter a comfortable amount during purchase. Ensure real-time authentication during the process to make payments secure and convenient, and notify your teams in real time to confirm it without any delays.
Learn more about Payment Manager
Ensure seamless withdrawals with Fee Withdrawal Request Manager
Ease your fee refund management processes by enabling candidates to simply raise a withdrawal request from their dashboard in Student Admission Portal. As soon as the candidate initiates the withdrawal at the click of a button, it is communicated to all stakeholders, managed, and instantly approved in real-time. This significantly streamlines your departmental workflows, and accelerates the refund process.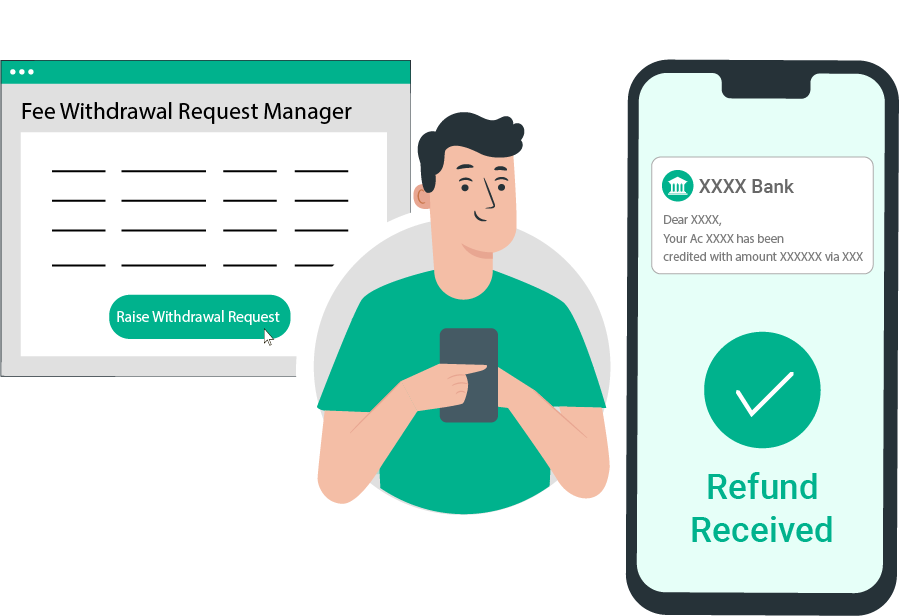 Features

Meritto'

NPF

Token Fee Management Platform
Other Platforms

Flexible Payment Options

Yes

Limited

Automated Receipts

Yes

No

My Payments

Yes

No

Real Time Purchase Summary

Yes

No

Multiple Payment Gateways

Yes

Limited

Offline Token Fee Handling

Yes

No

Admission Withdrawal Request Manager

Yes

No