Meritto (formerly NoPaperForms) understands the power of instant messaging platforms in revolutionizing the business landscape. In this digital age, WhatsApp has emerged as a frontrunner with an impressive open rate of 98%, making it a preferred platform for connecting and communicating with prospects.
For the education industry, WhatsApp proves to be a game-changer, offering efficient prospect nurturing capabilities. If you're keen on exploring how you can leverage the potential of WhatsApp Business API for your institution, we are here to help. Our experts have devised a list of the best advantages that WhatsApp Business API brings to the table. By implementing this powerful tool, you can enhance your institution's communication, engagement, and conversion rates, ultimately boosting your success in the education sector.
Why use WhatsApp Business API for your Educational Institution?
WhatsApp's combination of accessibility, cost-effectiveness, media sharing, group messaging, and ease of use make it an attractive option for educators and students in the education industry. WhatsApp Business API is becoming popular in the education industry for reasons like:
Accessibility: WhatsApp is widely available and can be easily accessed by both students and counsellors/ sales representatives
Cost-effective: Owing to its vast usage across the globe, WhatsApp is an affordable option for institutions
Group Messaging: WhatsApp allows counsellors/ sales representatives to create group chats for easy communication
Media Sharing: Counsellors/ sales representatives can share images, videos, documents, class materials, assignments, and other educational resources
Ease of Use: WhatsApp's easy-to-use UI makes it accessible to users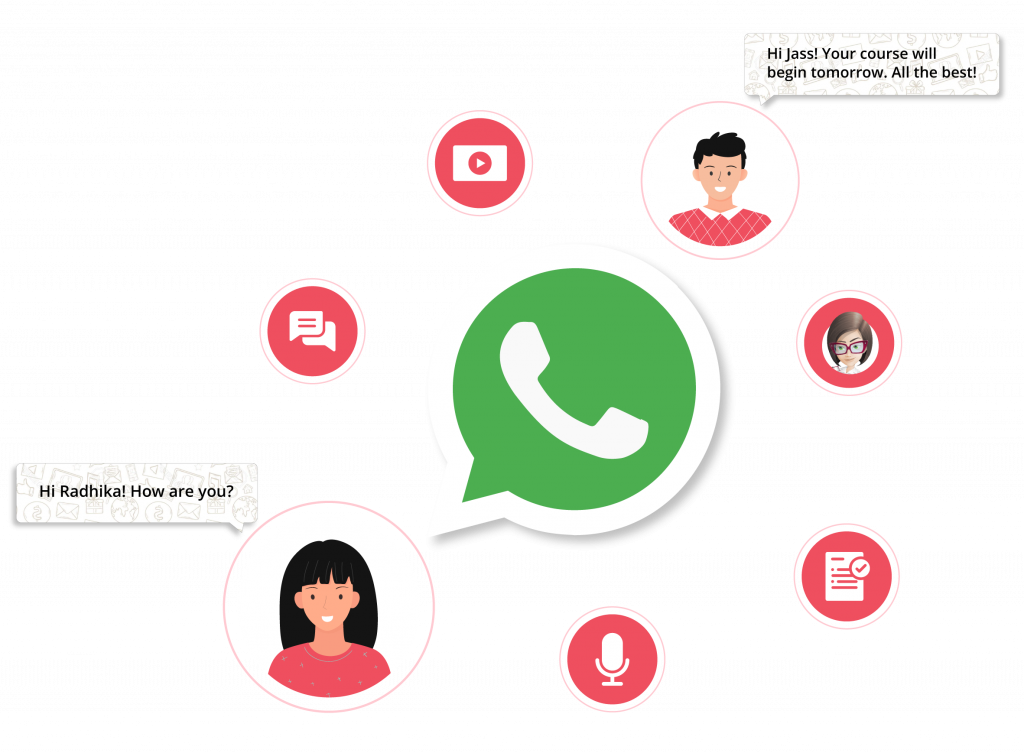 Advantages of Using Whatsapp Business API For Lead Nurturing
WhatsApp nurturing is the new face of lead nurturing. Beyond sharing educational documents and assignments, educational organisations across the country have started to leverage WhatsApp Business API for lead nurturing. Here are some advantages of using the same for lead nurturing-
Automated Responses: WhatsApp Business API allows you to set up automated responses to common questions from prospective students, such as information about admissions requirements, tuition fees, and program details.
Lead Generation: Institutions can use WhatsApp to create a lead generation form on their website or social media channels, that allows prospective students to submit their contact information and receive automated follow-up messages via WhatsApp.
Personalised Communication: A simple yet most effective way of nurturing is personalised communication. Communicate with prospective students in a personalised manner by using their names and other additional information captured during enquiry submission
Broadcast Messages: Counsellors/ sales representatives can use WhatsApp to send broadcast messages to a large group of prospective students about important notifications, upcoming events or deadlines, and updates on the enquired programs
Lead Scoring: It allows you to track the engagement of prospects and add WhatsApp as a criteria for generating Lead Score
Campaign Tracking: It is easy to rack the performance of lead nurturing campaigns and measure their effectiveness, by tracking the number of leads generated, the conversion rate and the overall ROI.
How Meritto's (formerly NoPaperForms) WhatsApp Business API is the new face of Lead Nurturing?
WhatsApp improves your engagement and enhances brand recall like no other channel! Meritto' WhatsApp Business Integration transforms how your educational organisation is using WhatsApp. It empowers you to personalise nurturing via interactive broadcasts and sharing real-time updates with prospects. Scale your enrolments with just some simple clicks as you optimise the counsellor/sales representative's productivity and maximise your marketing ROI. Here's how you can take nurturing to the next level using Meritto' WhatsApp Business API-
Get a Verified Badge
Get your educational institutions verified to elevate your brand recall. Receiving personalised messages from a verified account with an authentic brand name, will bolster prospects' decision to join your education organisation.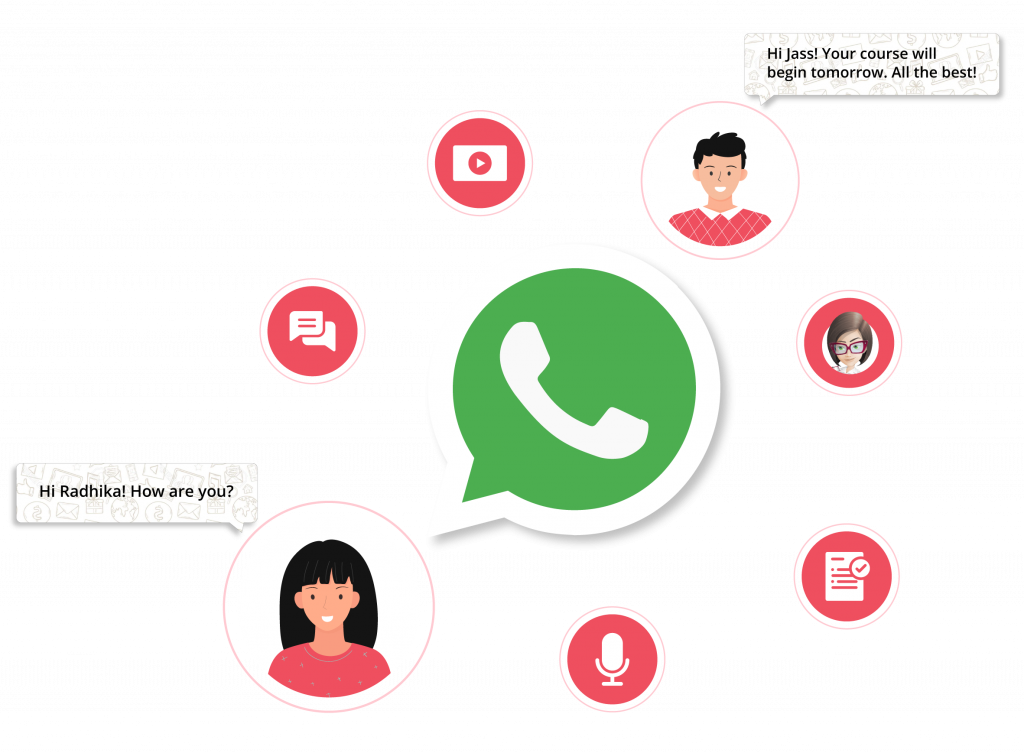 Broadcast Messages & Automate Replies
Personalise broadcast messages with a click of a button, based on prospects' position in the enrolment journey and allow your candidates to interact with the account. Share application status, deadline reminders, exam slots schedule/school tour schedules, course fee due date, etc.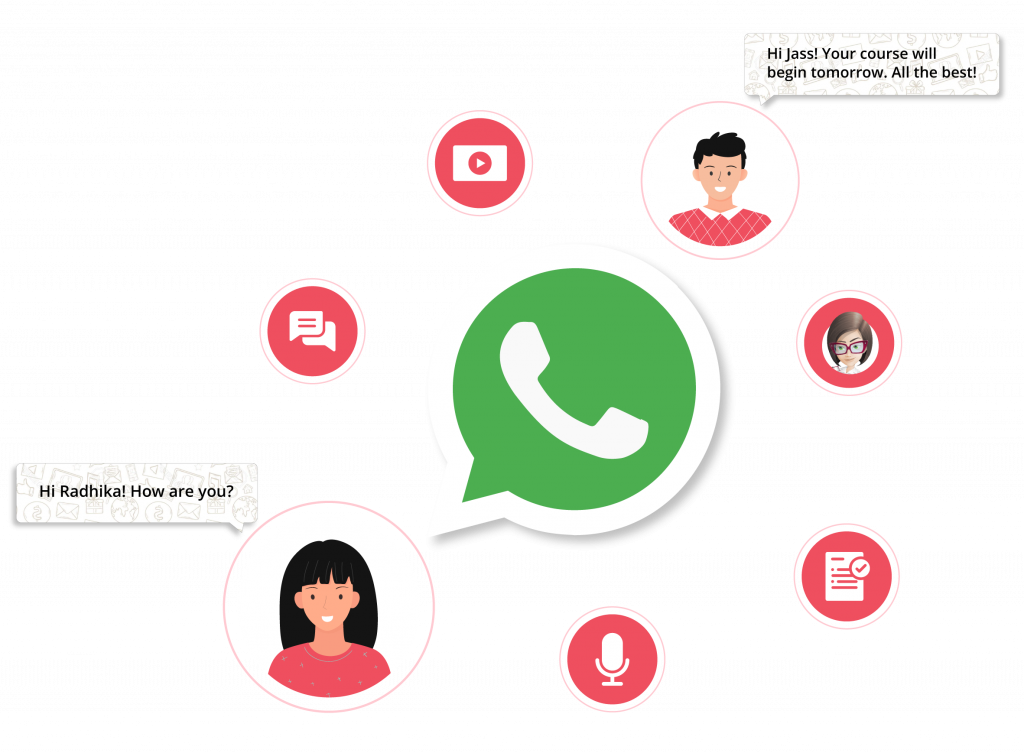 Automate Messages based on Enrolment Journey
With our WhatsApp Business API, automate your nurturing efforts by sharing interactive messages as per the prospect's position in the enrolment journey and scale your conversions better than ever!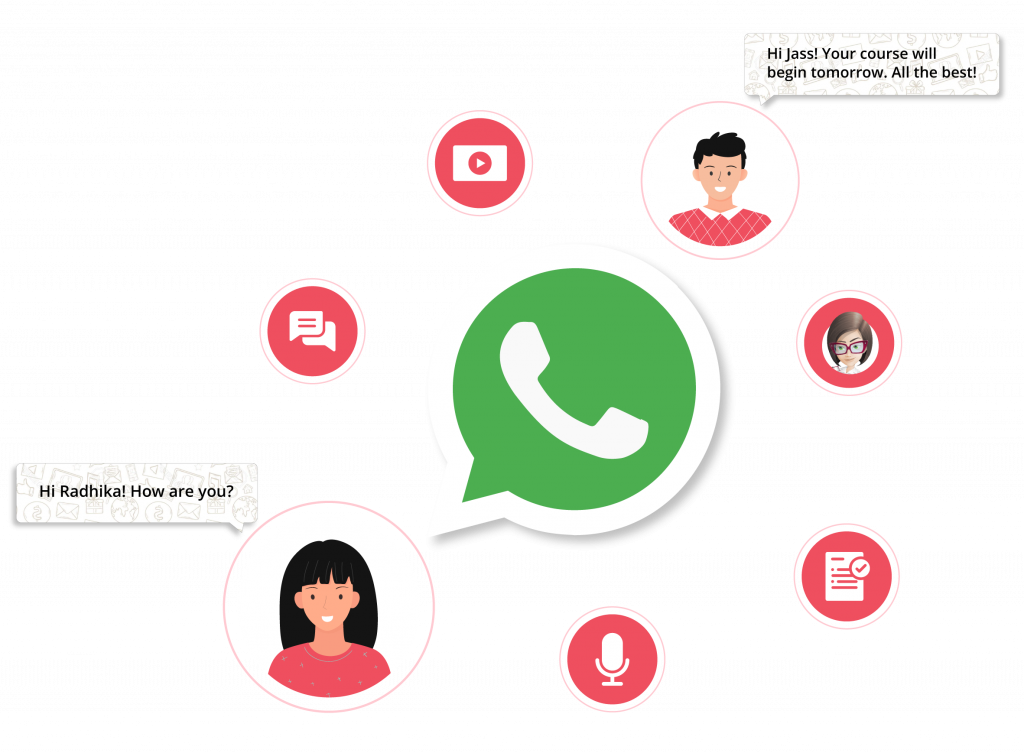 Power your Conversations with Rich Media Messaging
Immerse your candidates in a rich experience with videos and images. Share exclusive insights about your branch, campus, library, sports arenas, hostel/ accommodation facilities, placement cell, student communities, scholarships and much more.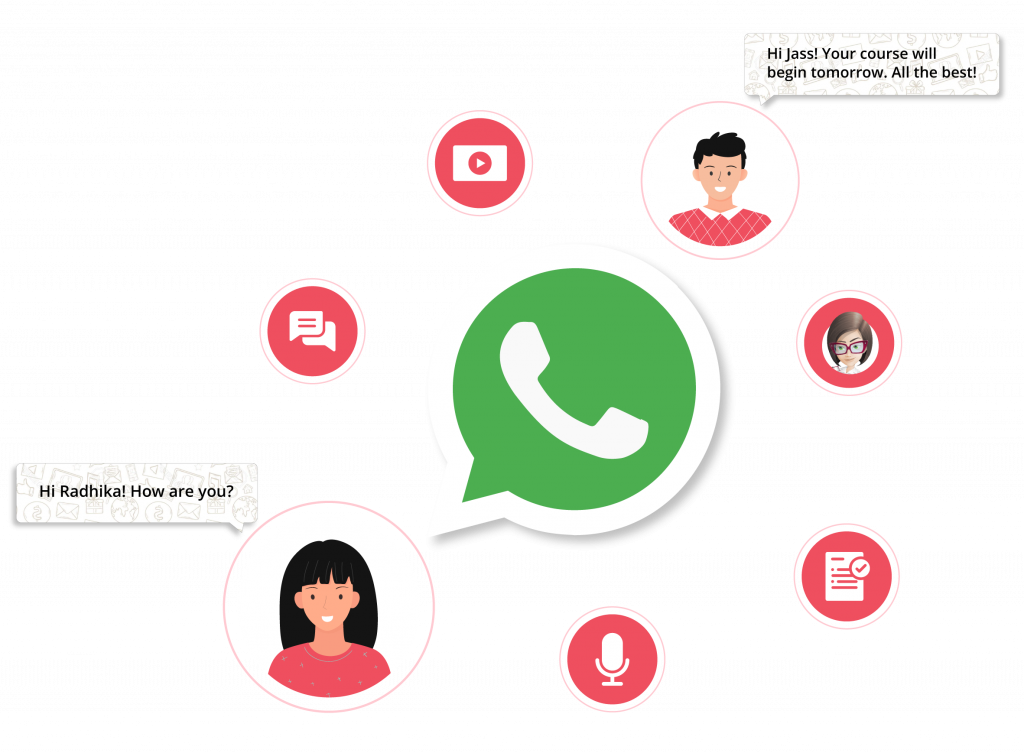 Create & Save Custom Communication Templates
Seamlessly design and park interactive templates in the system and send them anytime, anywhere! Have all your repetitively used communication like welcome messages or application submission reminder messages armed to be used anytime.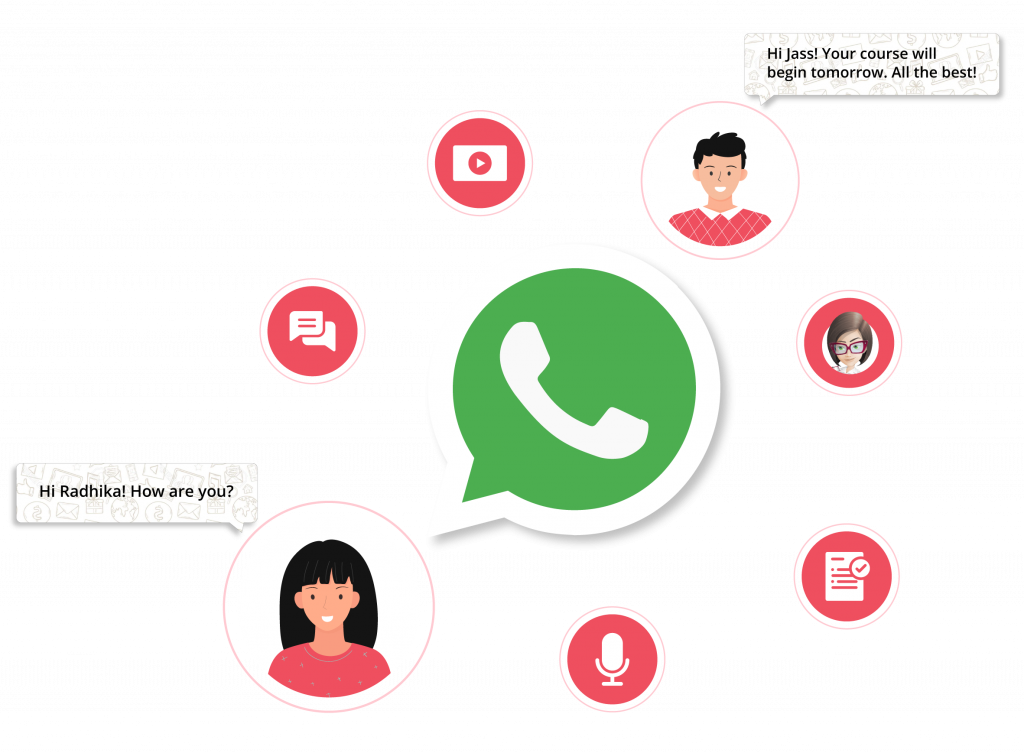 Automate Engagement with Niaa
Let Niaa conversational chatbot to contextually engage with your candidates 24*7 on Web, Whatsapp and Facebook.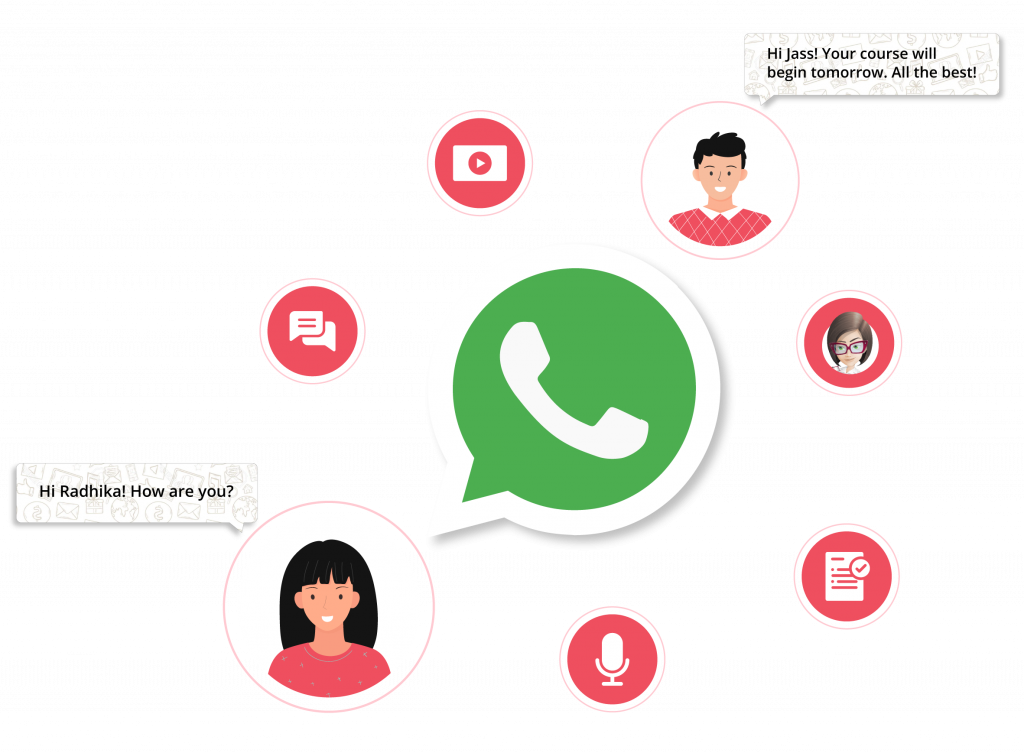 WhatsApp Business API allows educational institutes to effectively nurture leads by providing real-time, personalised communication and engagement with prospective students, which can help increase enrolment and improve the overall student experience. Wondering how you can benefit from WhatsApp? Switch to Meritto (formerly NoPaperForms) Education CRM today and nurture efficiently!