To achieve quality outcomes, it is essential for your institution to leverage the right technical tools and methods. When considering the adoption of CRM software, it is crucial to prioritize the system's connector capabilities from the start. CRM Connectors have the potential to enhance productivity, streamline workflows, and drive revenue growth. These systems are increasingly becoming indispensable for organizations. However, many institutions opt to purchase and implement them independently.
In this blog post, we will delve into the significance of CRM Connectors for your institution. We will explore how these connectors can optimize productivity, improve workflow efficiency, and ultimately contribute to revenue generation. Join us as we discuss the benefits of leveraging CRM Connectors and the considerations to keep in mind when selecting and implementing these systems. Discover how Meritto (formerly NoPaperForms) can assist your institution in harnessing the power of CRM Connectors to maximize the potential of your CRM software. Get ready to elevate your institution's performance and achieve seamless connectivity through effective CRM Connectors.
What do CRM Connectors Mean?
CRM (customer relationship management) connectors play an important role in boosting admission numbers for educational institutions. These connectors link the institution's CRM system with other software and tools that are used to manage student enrolment and the entire admission process.
By integrating data from different systems, CRM connectors help institutions to effectively target and engage with potential students, streamline the enrolment process, and improve communication with applicants and admitted students. Additionally, these connectors can also help institutions to better understand and analyze student behavior, which can inform admission strategies and improve overall enrolment numbers.
CRM connectors help educational institutions in several ways:
Targeted marketing: Connectors allow institutions to integrate data from different systems and use it to create more targeted and effective marketing campaigns. By analyzing student behavior and preferences, institutions can better understand who their target audience is and how to reach them.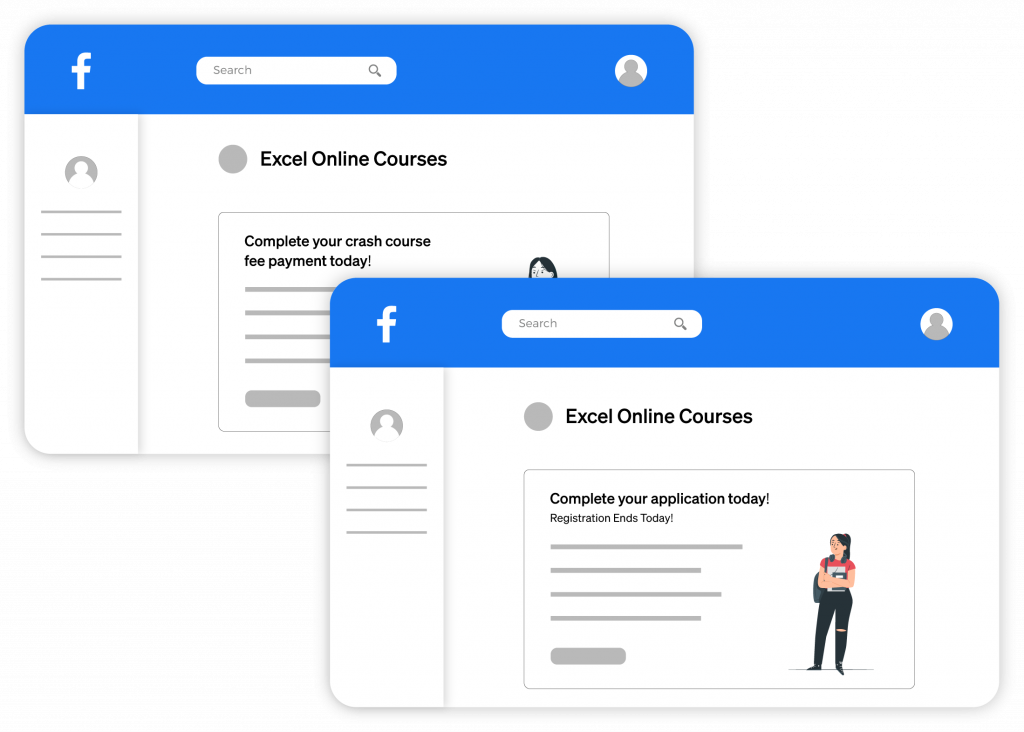 Streamlined enrolment process: Connectors can automate and streamline the enrollment process by integrating data from various systems and allowing institutions to manage student information, applications, and communications in one central platform. This can also help to reduce administrative workload and improve the overall applicant experience.
Improved communication: Connectors allow institutions to better communicate with applicants and admitted students by integrating data from different systems and automating communications such as follow-up emails, confirmation messages, and reminders.
Increased visibility: CRM connectors provide institutions with a comprehensive view of student data and interactions, allowing them to track and analyze student behavior, preferences, and engagement. This data can inform recruitment strategies, improve overall enrollment numbers and help in decision-making.
Data-driven decisions: By integrating data from different systems, institutions can gain valuable insights into student behavior and preferences, allowing them to make more informed decisions about recruitment, enrolment, and retention.
Along with the above-mentioned ones, connectors help in ensuring that data is accurate and up-to-date, as well as provide better visibility into customer interactions across different departments and teams. Integrations can also help to improve collaboration and communication between teams by allowing them to share data and work together more efficiently.
Key CRM Integrations that an Educational Organisation Needs
There are many types of CRM connectors or integrations that can be used to connect a CRM system with other software systems. Some of the most significant that your organization may need are mentioned below:
Email Integration: Connects the CRM with email systems, such as Microsoft Outlook, Gmail, or Exchange, to allow for seamless communication with candidates and leads.
Marketing Automation Integration: Connects the CRM with marketing automation software, such as Marketo or Pardot, to allow for more effective marketing campaigns and lead management.
Social Media Integration: Connects the CRM with social media platforms, such as Facebook and Twitter, to allow for more effective social media marketing and candidate engagement.
Data Visualisation Integration: Connects the CRM with data visualization software, such as Tableau or Power BI, to allow for more effective data analysis and reporting.
Telephony Integration: Connects the CRM with telephony systems, such as phone systems, to allow for more effective call tracking and candidate service.
You can drive the organization's efficiency and grow your student base from CRM integration. As CRM connectors can enable you to further scale your organization, automate, and streamline your processes, it's crucial to talk with potential CRM suppliers about their CRM integration capabilities and how far you can take it.
If you are looking for a CRM that allows you to integrate, get your hands on Meritto's (formerly NoPaperForms) B2C Education CRM is purpose-built for the education industry. It comes with multiple in-built solutions for education, moreover allowing you to integrate with the tools you and your organization needs.