In today's competitive landscape, Higher-ed Marketers face numerous challenges and distractions that demand their attention. Successfully driving Admissions Marketing to boost the bottom line requires careful strategizing, which can sometimes feel like a complex task. However, the key to a transformative marketing strategy lies in asking the right questions. If you're seeking to differentiate your marketing strategy from simply being effective to becoming profitable, we have the answer that will empower you to reimagine your institution's marketing for the better.

A competitive transformation begins with asking just the right questions. So, if you're thinking about what distinguishes a marketing strategy from being simply effective to also being profitable, we have the answer that could further empower you to reimagine your institution's marketing for the better. It's a unique approach to the unique challenges that Admission Marketers face. 
Here's everything about it.
The Evolution of Admission Marketing
Everything we almost know has had a humble beginning, so was the marketing at educational institutions. Print, OOH, Offline Events, Consultants became the most preferred medium initially.
However, it wasn't long before the higher-ed market realised the problems that came with it—- It was cluttered, there was an inability to measure effectiveness because of the Spray-and-Pray Approach and there was high-spillage even as it was cost heavy.
With the Digital Boom, things seemed promising. It brought with it 4 promises for Admission Marketing Teams which are as follows:
The ability to measure, to put numbers to the effectiveness

The potential to have highly focused targeting based on Geographies, Course Intent among others

The opportunity to fine-tune and optimize on a run-time basis

The feasibility of being cost-efficient
But again, the fad became the next traditional because of the challenges that it brought with it. Admission Marketing teams now have a higher dependency on Marketing Agencies and Publishers, the ability to measure, scale and personalize is under-utilized, there are a lot of junk leads resulting in inflated costs and whatnot.

This is what sets the premise of realizing the need, the importance of the CLICK approach but before we get there, it's even more important to seek and understand the question below.
What is it that a marketer wants?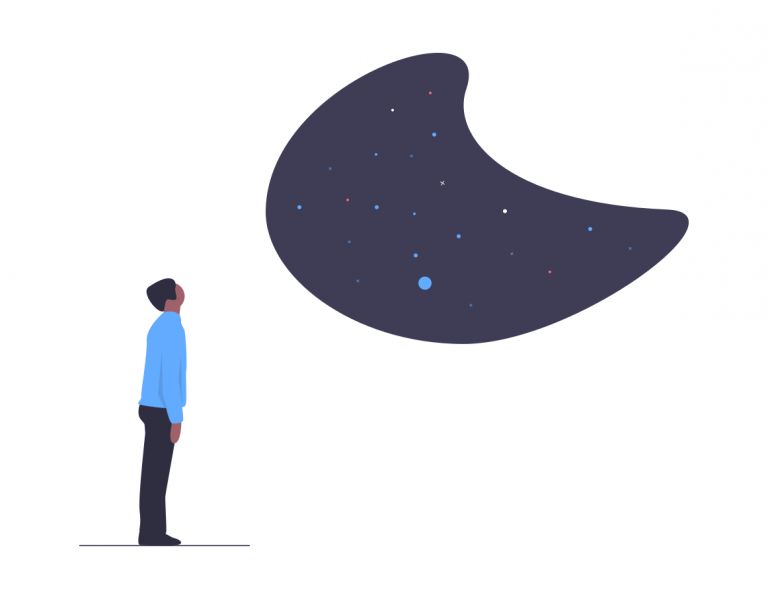 Marketing an institution is a lot different from the usual and what makes it different is what your end goal is. So, what actually is it? Our experience with hundreds of Institutions and their Marketing Teams helps summarise four-common goals into questions so you could pick or relate to one or more among them as you answer 'yes' or 'no' to each.
Is it scaling volumes while making it more important than the number of Applications and Quality of Enrolments?
Do you want to achieve Lower Cost Per Lead and further, Lower Cost per Enrolment?
Or, do you want to build your brand equity to retain or increase the organic pull?
Do you want to decrease dependency on your Paid campaigns, Consultants, or Agents?
Once you know what's that one or all objectives to achieve, could you better plan, execute, or optimize ways to find success with it. Here's where it's important to find the right approach to begin.
Here's where you CLICK!
Leaving all rocket science and pretentious strategies behind, here we are with a simple, quick, and effective approach to realizing your goals. So, what CLICK all about?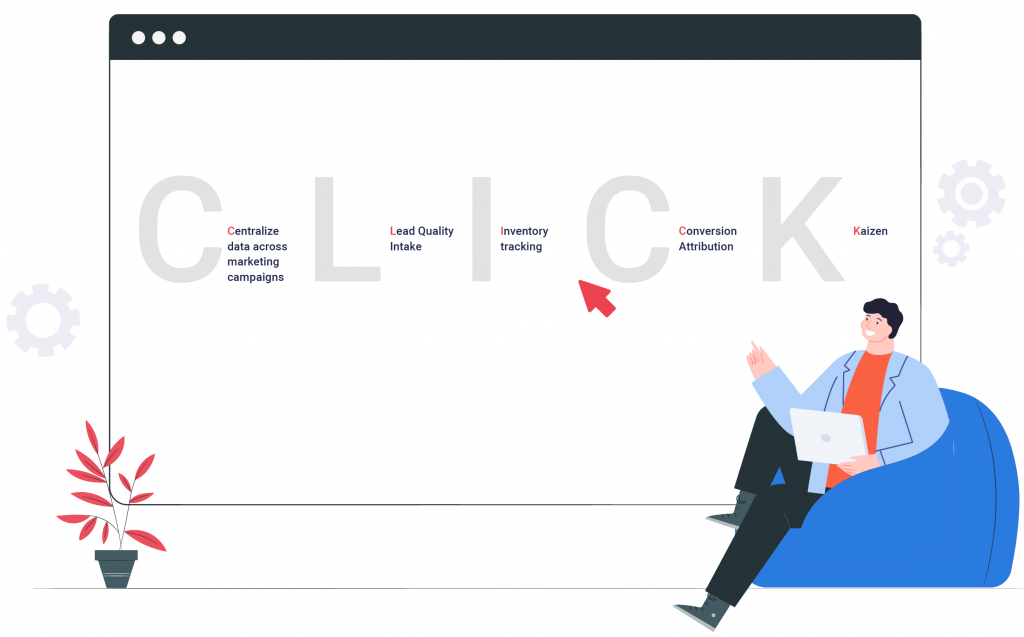 Let's get started.
C, Centralize your data across marketing campaigns.
It's basic, yet very important for your Admission's Marketing.
L, Lead Quality Intake.
It's important for you to capture it the right way, also while you define a metric to measure quality from Day 1.
I, Inventory Tracking.
Do you track which inventory is doing better than the others? And. How do you track the consumption of emails, SMSes?
C, Conversion Attribution.
Rightly attributing a source to a lead, can do more to your marketing spends and how you rationalize your spends. One way to check if you're doing this is to ask can you identify multiple instances of a lead? How would you find the key reason to attribute to one or over the others? It's important to begin thinking and managing this aspect of your Admission's Marketing.
K, Kaizen.
Lastly, it comes down to managing a data-driven progressive campaign. The more you keep tracking real-time, the more you could optimize real-time.
CLICK is an approach, a framework that can equip you to execute and spearhead an ROI driven marketing in all. This approach could help you discover opportunities with your existing systems or could probably help you identify vulnerabilities that have been for long: and that's totally okay to know them now because it's better late than never.
Things could really be complex indeed but it all only boils down to never losing focus on what's important to you, and more importantly, what's not. So, are you curious about finding more?