In response to the global COVID-19 pandemic, widespread lockdowns prompted a significant shift towards digital channels for various purposes, including entertainment, information, and education. As admission teams adapted to remote work and faced new challenges, institutions recognized the need to develop effective communication strategies to engage and nurture prospective students, ultimately leading to conversions.
However, admission marketing teams found themselves grappling with an important question: What approaches are truly effective in this unique world order? How can they leverage their existing tools to maximize their impact? This is where an integrated communication strategy, such as a CSO (Communication Strategy for Admissions), becomes crucial.
In this blog post, we will explore the foundations of an integrated communication strategy and how it can empower educational institutions to communicate effectively for their admissions in the ever-evolving landscape of 2020 and beyond. We will discuss the key components and benefits of a CSO, providing insights and actionable tips for optimizing your communication efforts. Join us as we uncover the power of an integrated approach and discover how Meritto (formerly NoPaperForms) can support your institution in implementing a successful CSO to enhance admissions communication and drive results. Get ready to revolutionize your admissions strategy and connect with prospective students like never before.
The Conspicuous impact on the ground
An average 40-45 % of the Admission Process is based on direct face-to-face engagements with the student but given the current scenario, this has become nearly impossible. You might be thinking about making your admissions more accessible to your prospective students–right from inquiry until enrolment but where do you begin? The questions that follow are illuminating, it's something that when answered can do more by building resilience.

So, what would your answer be to these questions?
What's the impact that communication and its content can probably have on your prospective students?
How do you ramp up Digital Engagements and how do you know if there's a need to do so?
How do you then plan an effective Integrated Communication Approach for your Admissions?
Evaluating your Institute's Communication Preparedness
The Coronavirus pandemic is occurring just when a large chunk of the students across the country complete one part of their education and brace themselves for the graduate and post-graduate college admissions. While it has begun to add up to the quest of these students to find and attend your institution, it has also brought in a change with how students are pursuing their higher education interests.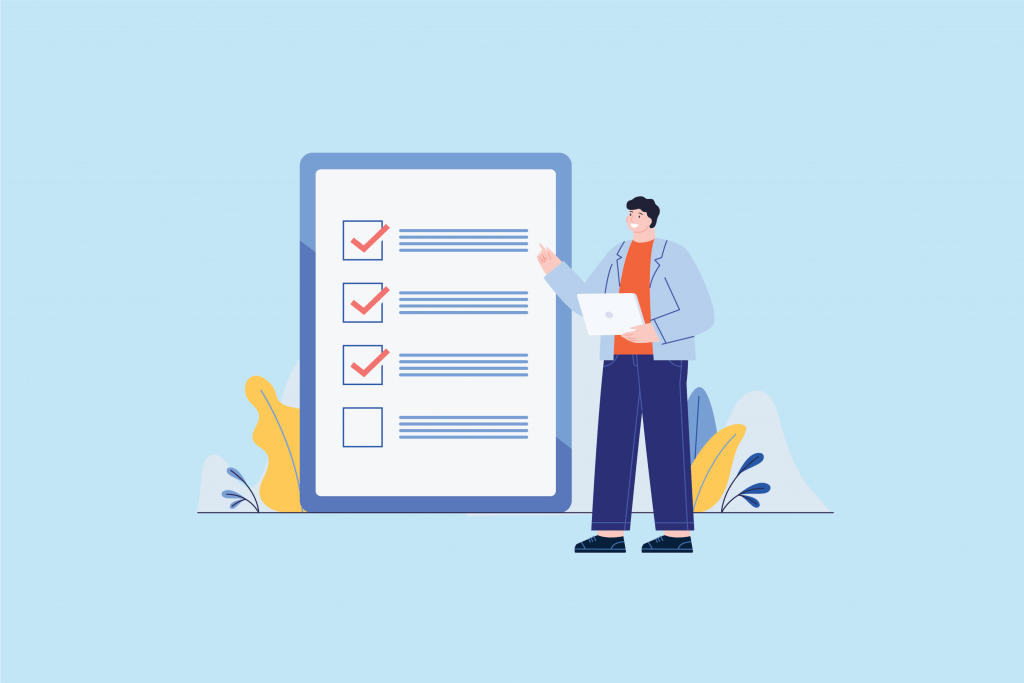 A significant amount of life and living has gone mobile. While there was a time where it seemed impossible, the pandemic has had people being remote and mobile with systems remarkably enabled to do it. This has also brought to light the problems with the traditional student engagement strategies that can no more be overlooked: The redundant pitching and data overlapping. Trends suggest that your prospects no longer revert or react to communications they know that are sent in bulk. Instead, they are cautious as ever about what they consume and choose for their education.
So, how do you, as an Institution, ensure personalization of communication and other services to realize your conversion or enrolment goals? The next section might have the answer you're looking for.
Strategizing your Admission's Marketing?
Even as you might have parked customized templates for your counselors to immediately engage your leads, or must have ramped up weekly communication about your institution while working towards triggering communications based on student behavior, it is important to approach change with an effective action plan.
While one step is to define your goals so you could prioritize your actions, the next is to chalk out an integrated communication strategy for you to profitably scale your efforts. An approach as CSO, that is a guiding light to all your actions, that can nudge you in the desired direction and something that can tell you when you have gone off-track with your efforts.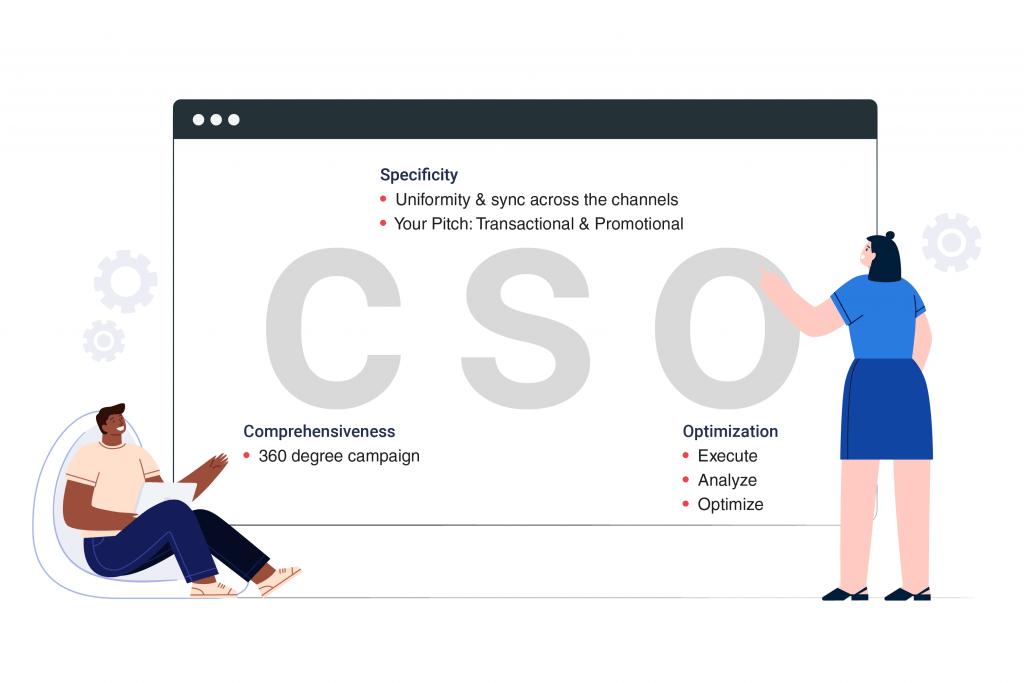 C, Comprehensiveness
It's important to make sure that you have a 360-degree campaign in place, that your institution is accessible on all different properties and mediums that your prospective students could turn to. Email, SMS is where it begins. Do you run remarketing activities on Google and Facebook? Do you have a solution to engage your students whenever and wherever they are? Whether it's a landing page, website, widget, or WhatsApp? Do you have a Education chatbot, if it checks all the criteria? However, if you do, how do you further assess to check if it's the right one?
Answering these questions can set you on the path to choosing the right comprehensive mediums and channels for your Admission's Marketing. It can ensure that your communications are received, remembered, and are acted upon.
S, Specificity
It is further important to have communications that concisely state or bring the intended impact of your marketing or outreach efforts. You're working day in and day out to reach and engage your prospective students but what's all of it for, if it can't drive the action that helps you achieve your end goal?

Does Brand engagement stand first on your priority or is it user acquisition? Does your communication bring forth the essence of what you intend to achieve? Do you know when to modulate your communication depending on whether it's transactional or promotional?

Specificity and Uniformity with communications across channels can do more good than you could have ever thought while ensuring that your efforts don't go in vain.
O, Optimization
There's nothing that fits all. Your Admission Marketing challenges might be unique and it's quite possible that once you kickstart a campaign, a little or more optimization might be needed but why exactly?

The answer is simple: So you could identify avenues and mediums that aren't fruitful or double down on those that are bringing you promising numbers and results. A one-view dashboard on your screen that has all the key metrics of your communication performance, whether it's the delivery, click and open rates or the real-time effectiveness of your campaigns across channels and their ROI can help you better optimize and make informed decisions.

So that is the most effective approach to a concerted execution plan.

The CSO approach can help you ask the right questions or answer a few for your Admission's Marketing. It can help you prioritize your efforts and give you a quick framework to implement your Communication plans for Admissions 2020. If you're stuck or caught between multiple solutions that instead of enabling you are holding you back from realizing your goals, consider reaching out to our success wizards here, who love to take up challenges.